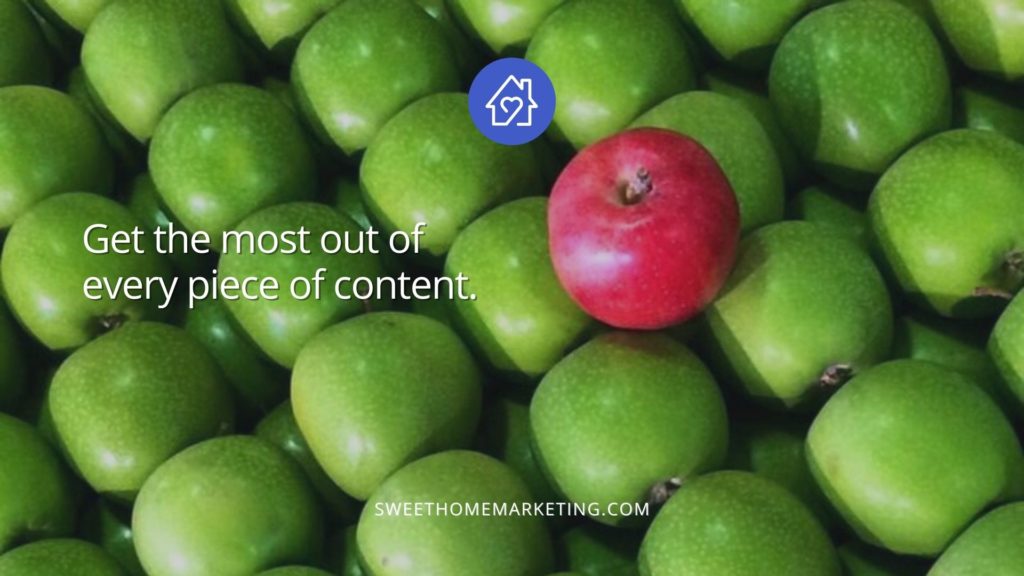 You've put a lot of time and effort into creating in-depth content – don't let it go to waste. Our content repurposing framework makes it easy for you to create high-quality content for your social media channels and website. By implementing this process, you can have quality content that engages your audience and drives traffic back to your site.
What is in-depth content?
Also known as long-form content, it's something that has taken a few hours of your time. This could be a podcast interview, white paper, video, or an article you wrote for an industry association. It's something substantial that showcases your expertise.
What is content repurposing?
This is the act of taking a substantial piece of content and transforming them into something else. For example, you could write a transcript of the podcast interview and then add it to your website as a blog article. From that blog article, you can extract quotes and create graphics for social media. You are repurposing something that you already created in order to get more mileage out of the initial efforts.
Here's an article we wrote on What You Need to Know About Repurposing Content if you need more information. Since you landed on this article, we're assuming you are aware of the importance of repurposing content and are looking for the framework to make it happen.
[Read more…]

about Our Content Repurposing Framework