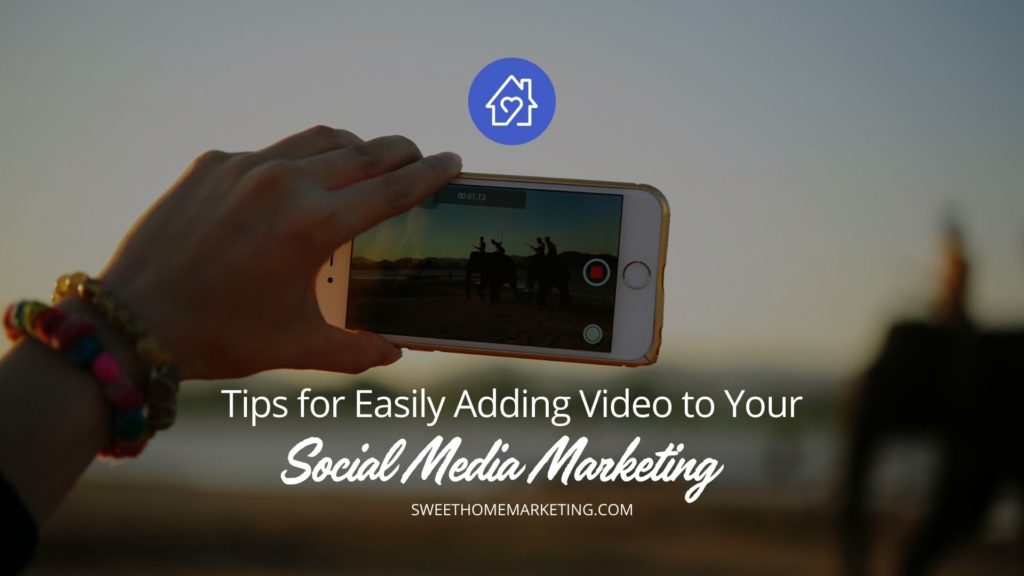 As a business owner, you know the importance of staying active on social media. But what can you do to make your social media marketing stand out from the rest? One great way to add variety and excitement to your posts is to add video content to your mix. Video can be a powerful tool for engaging with your audience and driving traffic to your website or blog. In this post, we'll explore some tips for adding video to your social media marketing strategy. So read on for some helpful advice on how to get started!
Why You Should Add Video to Your Social Media Marketing
Video has become increasingly important for brands on social media that want to engage and attract customers. One report indicates that 78 percent of people report watching videos online each week while 55 percent of those watch on a daily basis. At this point, video cannot be overlooked as part of your social media marketing strategy.
The Different Types of Video You Can Create
There are different types of videos that you can create depending on the social media platforms where you have a presence. Here are a few examples:
Facebook: In-Feed Posts, Facebook Ads, Facebook Live, Facebook Stories
Instagram: In-Feed Posts, Instagram Stories, Reels, Live
LinkedIn: In-Feed or Live
TikTok: In-Feed or Live
YouTube: Pre-recorded or Live
You do not have to do everything when it comes to adding video to your social media marketing strategy. Start small by adding a few pre-recorded videos per month to your content schedule.
A Helpful Video Tool to Save Time
A great tool to help you easily create video content is InVideo. With this video tool, you can create an in-feed video for Facebook and then use the "duplicate and change aspect ratio" function to select another size for, say, Instagram Reels. This saves you time and puts your video in front of a wider audience.
My favorite thing about InVideo is that once you enter your brand colors and logo, any templates will automatically populate with your branding. I've been a subscriber for two years now, and I can honestly say that this video tool is user-friendly and affordable.
Right now we can provide a coupon code for 25% off your subscription to InVideo. Join The Credible Brand Facebook Group to receive this code.
How to Create a Video that Engages Your Audience
Start with your existing content. It's likely that you already have a blog or a podcast where you can extract your expertise and create a captivating video for your audience. InVideo also has a feature where you can enter a URL and it will pull the important text for a video. You will have to make some minor adjustments, but this is also a huge time saver.
Tips for Posting Videos on Social Media
When posting videos on social media, follow the same guidelines as every other post.
Post at optimal times.
Check your insights for the best time and days that your audience is online and schedule the video (using a tool like Buffer or Agorapulse) to share it at that time. This way, you are maximizing the number of people that will see your video.
Use relevant hashtags.
Instagram recently came out saying to use 3-5 hashtags per post, despite offering a 30-hashtag limit. My interpretation is that they want the hashtags to be relevant. Once you start straying away from hashtags that pertain to that post, you need to chill with the hashtags.
Respond to comments.
Social media is not about posting and ghosting. You need to stick around and reply to comments or questions. Take it a step further and visit the profiles of accounts that comment on your posts. Like and comment on a few of their posts! This is how you build relationships on social media.
Ways to Measure the Success of Your Video Marketing
We're talking about incorporating video into your existing social media marketing plan. That means the goals of your videos should align with your overall goal for social media. A goal like building brand awareness should be measured by the number of people who watched your videos or the number of video views. Reducing the length of the customer journey means incorporating video into your social media ads and email campaigns to encourage prospects to reach out to you sooner. The metrics depend on your social media goal, so start by reviewing your social media plan and then identify how you will measure success using video.
Conclusion
Adding video to your social media marketing efforts is a critical step to getting in front of your customers. We're all consuming more video. How can your business do it effectively?
Get all your video questions answered in our Facebook Group, The Credible Brand. Join today and receive your 25% off coupon code for InVideo as well as exclusive content from Sweet Home Marketing.