Turning Expertise into Brilliant Content
Sweet Home Marketing is a content and social media marketing agency based in Frederick, Maryland. We help established, service-based businesses create a credible online presence.
Hi, I'm Lindsey. Owner of Sweet Home Marketing.
The Facebook posts that I created for clients in 2021 reached an average of 111,165 people. That's more than half of the adult population of Frederick County who saw at least one of my posts in their news feed.
Strategy, creativity, and analytics are the three most important components of successful marketing.
➡️ Strategy is the initial plan of action.
➡️ Creativity is needed to create an original strategy and implement the plan.
➡️ Analytics is how we measure if the efforts are working.
Others focus on the what. We focus on the why.
When you sign a contract with a marketing agency, it's usually an agreement that they will provide a certain number of Facebook or Instagram posts per month. That's a "what" agreement. It doesn't do much for your business unless you know what to look for.
Are those the best social media channels for your business?
What if Facebook ads would be a better use of your budget?
Are you making progress towards your business goals with the chosen strategy?
Oftentimes, you sign an annual agreement only to be disappointed about how much money you spent on something that didn't move the needle.
You cannot accurately predict everything. Neither can a marketing agency.
That is why agreements that are based solely on the quantity of social media posts, blog articles, or the time spent on engagement will always leave you feeling discouraged.
What if there was a marketing company that…
Listened to YOUR business goals and brainstormed ideas on how WE could work together to achieve those goals? [Read: Realistic Goals for Small Business Social Media Marketing)
Proposed a plan that could be implemented based on YOUR budget?
Suggested a course correction when things weren't going according to plan – even if it were before the previous agreement concluded?
Here are a few successes from 2021:
🔥 The SEO strategy I created & implemented for a client led to a 35% increase in total visitors & 21.67% increase in total page views to their website.
🔥 One blog article experienced 39K clicks to our client's website in 2021 alone
🔥 Our client's email newsletter proves its value by bringing subscribers to the store 33% more often to make a purchase AND their average sale is twice as high
We're here to help you build a business for the long run. Learning what works and what doesn't takes time, consistency, and thoughtful experimentation. By meeting with you regularly, we're able to identify what's working for you and your business.
Let's get together and talk about your goals. Book your free call with Lindsey or give us a call at 410-259-1514.
Thanks for checking us out.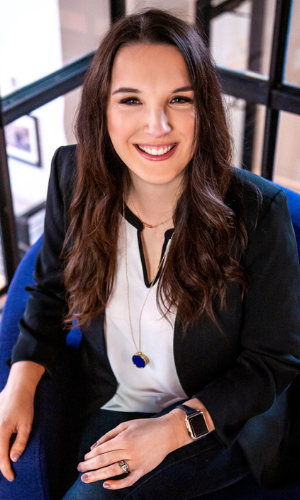 Lindsey Wigfield
THE CREDIBLE BRAND STRATEGIST
---
Awards
Communicator Award Winner 2021 & 2022
Branded Content (2022)
Content Marketing (2021)
Design and Copywriting (2021)
Giving Back to the Community
We donate a portion of our profits to Habitat for Humanity of Frederick County, Maryland.
Home Sweet Home ❤