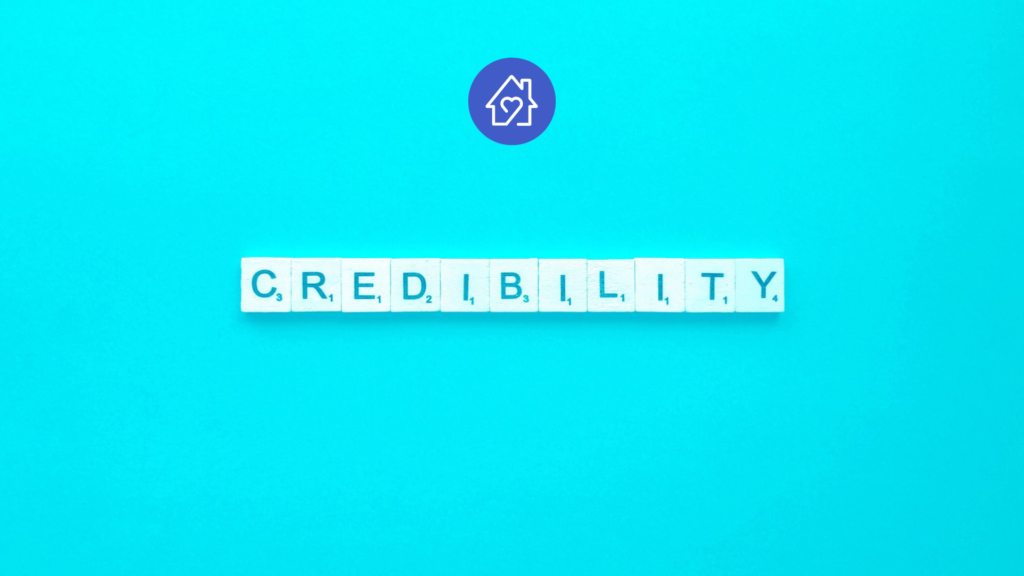 In business, credibility is key. Establishing yourself as a credible source of information and advice is essential to your success. So how can you go about building credibility in your industry? In this article, we'll touch on the important online components that you need to pay attention to in order for your online reputation to truly shine. Let's get started.
Why is being credible important?
More and more, consumers are using search engines and social media to find their next home inspector or landscaper. Independent online research is taking over a majority of the sales process, with the prospect reaching out to you only when you are one of their final picks. You need to get in front of them consistently so that your brand name is top-of-mind when they need your services.
In a world of noise and information overload, consumers are looking for reasons to eliminate you from their list. One wrong move could mean they close the tab on your website and choose your competitor. Is your online presence ready to be judged?
Related Reading: 5 Signs Your Business Has a Credible Online Presence
Establish a Credible Online Presence
There are many things you can do to establish a credible online presence. Here's a list of where your time would be best spent.
Ask Your Clients to Leave a Google Review
The first step in the evaluation process is often Google. Prospects check out your reviews and browse the complaints to set expectations. (Can they deal with a plumber that asks them to put their cat in a bedroom because he's allergic?) By asking your clients to leave an honest review, you're able to provide searchers with insights as to how great your company is to work with.
Respond to Reviews
It might be okay to occasionally skip a reply to a five-star review, but it is NEVER okay to skip a reply to a negative review. Additionally, a bad response to a negative review will turn potential customers away from your business so take your time in crafting a response. I know that it can be difficult to not take it personally. You don't want to leave it unaddressed because that will generate concerns about the quality of your service. Here's how to respond to a negative review.
Keep Your Website Updated
Hopefully, your site is easy to navigate and has a current design. If it's been more than five years since you've had a new site, work with a website agency to get a new website. In the meantime, make sure that you are updating your website so that all of the information is current and relevant. Remove any products or services that you no longer offer. Add at least 2 blog articles per month so that you can capture additional keywords and provide website visitors with new information. They will certainly see the date that you posted the last article and if it says 2015, they will wonder if you're still in business.
Post on Social Media Regularly
It's important to post on social media regularly if you want to have a credible online presence. Add your social media icons to your website and link to the channels that you are focusing on. Then, make sure to post high-quality content on those channels. Here's a list of reasons why posting regularly on social media is important.
Get Back to Leads Quickly
Have you ever contacted someone to book an appointment and they took several days to get back to you? It's incredibly frustrating. You don't know if the business is slow to respond or if they never received your message. (Will they continue to be this slow after I'm a client?) Additionally, a few days of lag means that the potential client probably contacted a competitor. That's lost revenue. When someone contacts you for service, get back to them within 24 hours. The sooner the better.
Conclusion
The components to establish credibility in business include acquiring Google reviews, responding to all reviews, updating your website, posting on social media regularly, and getting back to leads quickly. These five factors will help you immensely when it comes to prospects searching for your business.
Want more advice on how to build a credible online presence? Join The Credible Brand Facebook Group. We'll see you there!