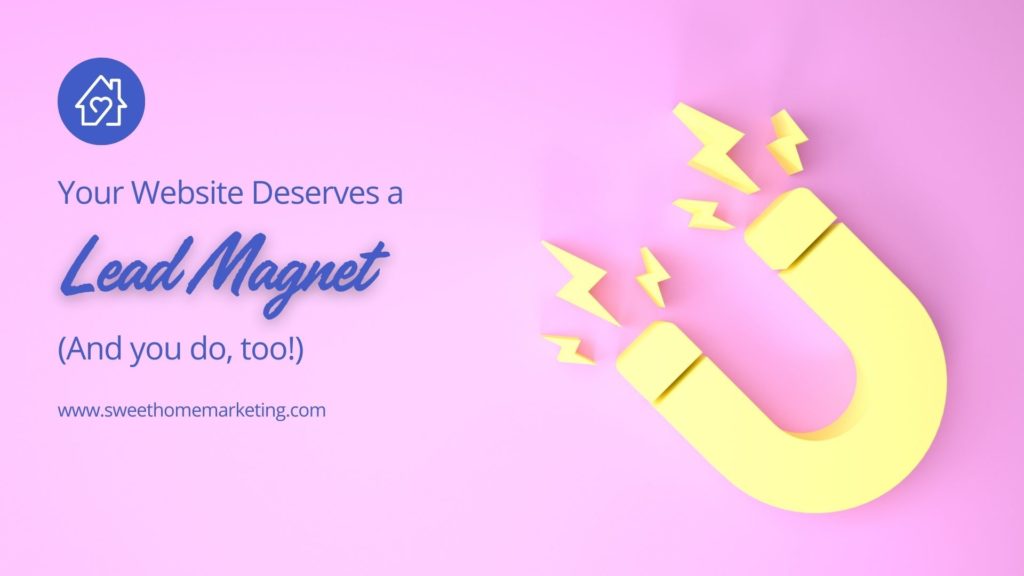 You have an enticing lead magnet and now you're wondering how to add it to your website. This article will help you figure that out, so keep reading!
Eighty-five percent of B2B marketers report that lead generation is their most important marketing tool. Proper lead generation helps you capture contact information from prospective customers. You can then reach out to them with valuable information and content that encourages them to become paying customers. 
There are three important steps when it comes to creating an effective lead generation strategy using a free resource. First, you must create your lead magnet. Then, you need to figure out a way to get it on your website. (That's what this article is all about.) The last step was discussed last month when we touched on how to drive traffic to your website. If you have any questions during this process, join our Facebook Group and ask away.
Here's what you need to do to set your lead magnet up properly within your site.
[Read more…]

about How to Add a Lead Magnet to Your Website