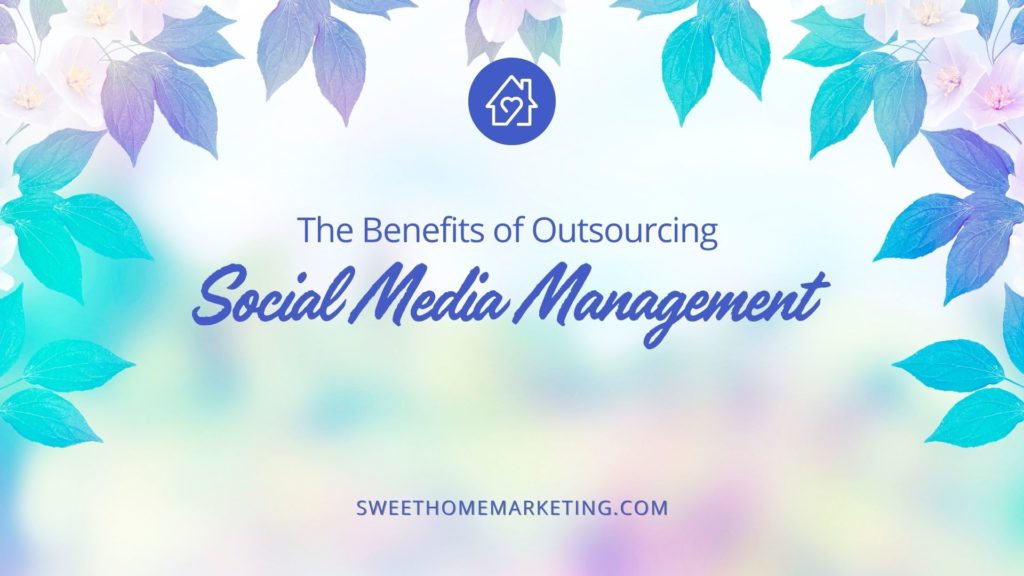 What are the benefits of outsourcing social media for your small business? Despite the common misconception of the word, "outsourcing" does not mean that you are necessarily handing off responsibilities to someone outside of your country. It could mean that you are hiring an agency, using a contractor, or finding a freelancer that fits your needs. Outsourcing simply means that you are not handling social media management in-house.
You can outsource as much or as little as you want in order to fit your budget and time limitations. You do not have to outsource all social media activities. For example, there are freelancers who specialize in content creation and scheduling posts for your social media channels, but they do not reply to comments or direct messages. Think about what it is that you would like to outsource. Then, find the right agency, firm, or individual that can fulfill your needs.
These are a few benefits to outsourcing your social media that come to mind.
Benefits of Outsourcing Social Media
Your social media accounts are taken care of by marketing experts.
Social media managers spend a lot of time reading and listening to the latest industry news and updates. When you outsource to one of these marketing experts, you are able to take advantage of that knowledge and skill without having to do all of the work yourself.
You're able to leverage their experience.
Social media managers can take what they've learned from another account and apply it to your account. This isn't absolute – you still want someone who is willing to experiment with your channel. However, things like sharing a gallery on Instagram in order to generate more engagement (instead of a single photo), is an example of information that applies to almost every account.
You can avoid the social media scramble.
The social media scramble is what I refer to as the panic that sets in when the person responsible for a business's social media account realizes that they haven't posted in a while. There are many benefits to posting regularly that we share in this blog post. By outsourcing your social media efforts, you are able to reap the benefits of posting consistently without the stress of remembering it's time to post.
The content on your channels will be more creative.
When you hire someone who focuses solely on your social media channels and achieving the goals in your social media plan, they are able to let their creative spirit free. You'll see custom graphics, videos, gifs, and they should come back to you with photo ideas that humanize your company. Creative content captures attention from viewers, which will increase your engagement rate and the reach of your posts.
You (or your team) can spend time on something else.
Are you still having your administrative assistant manage your Facebook page? If so, give him or her some time back in their day by outsourcing your social media management. One of the basics of social media marketing is that "just because someone can handle social media, it doesn't mean that they should." Take social media off their plate and hire someone who specializes in it.
You don't have to come up with a job description for a full-time or part-time position.
Creating a position for an in-house social media marketer means making sure that they have enough work to fill their time. It also means that you have to monitor their progress and hope that you can realize quickly if it's not working out. Relieve some of that stress by outsourcing your social media management! It will be the agency's job to educate you on the process and explain if there is a lack of progress toward achieving your goals.
Conclusion
There are many benefits to outsourcing your social media management. Leveraging the knowledge and experience of marketing experts, saving the time of you and your employees, and easier accountability are a few that come to mind.
Join our Facebook Group, The Credible Brand: Online Marketing for Service-Based Businesses, where we will show you how to create a marketing strategy that attracts customers and produces consistent leads for your business. Learn how to identify an approach that feels right for your business, properly outsource the right activities, and measure the effectiveness of your marketing