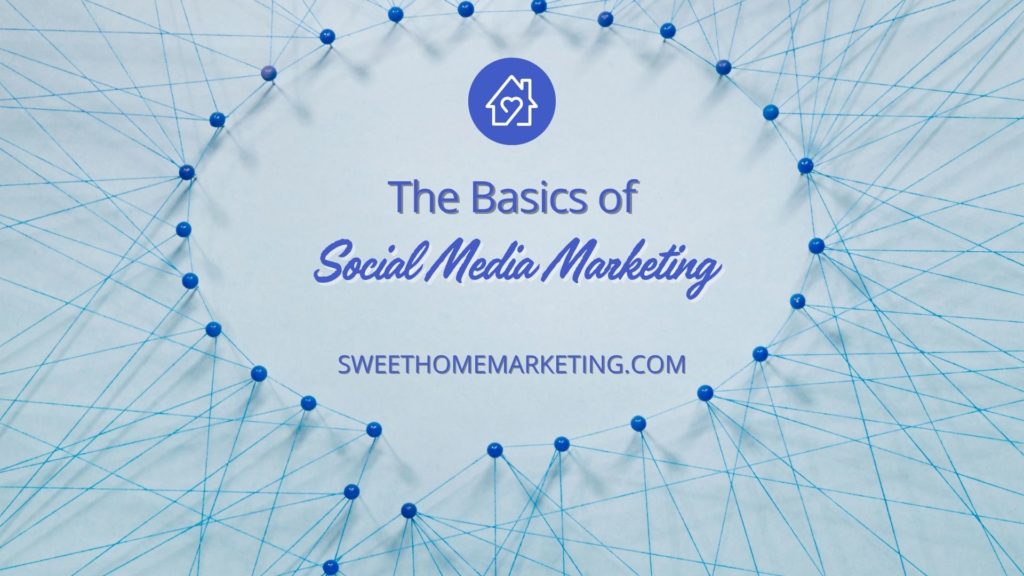 Social media marketing is an art and a science. You need to experiment with different functionalities, tactics, and new features in order to see how it impacts your metrics. Then, there are certain basics that you absolutely need to do in order to achieve results, regardless of your industry. In this article, we're going to discuss the basics of social media that you wish you knew sooner.
What is social media marketing?
Social media marketing is a term that means you are using social media channels–like Facebook or Instagram–as a way to generate exposure for your business. While it sounds simple, it can actually be quite advanced. The initial stage of social media marketing for business would be to post regularly. This can be done by almost anyone — no social media marketing experience required. (For a complete definition of social media marketing, check out this article from Buffer.)
You'll see results from posting regularly but for most businesses, this isn't enough. When you hire a social media marketing expert, you're hiring someone who will help you achieve business goals using your social media channels. They will focus on sharing the right content, at the right time, with the right audience.
Social Media Marketing Basics
#1 – There's a difference between someone who can handle social media and someone who should.
Yes, social media is something that almost everyone is comfortable with and can manage on some level. However, handing it off to the intern isn't going to help you in the long run. (This is assuming that the intern isn't actually interested in the work.) When you add tasks to someone's plate that don't fall within their strengths, you will get the bare minimum effort. No one enjoys doing work that doesn't excite them. Look for someone in the office who wants to take the lead on social media or consider outsourcing to a marketing agency.
#2 – You need to post regularly on social media.
There are many reasons why this is important and you can read all about it in our blog post, Reasons why Posting Regularly on Social Media is Important. The bottom line is that the more you post, the more visible you are to potential customers. (Don't post too often either, or you'll look like a spammer.) Social media marketing professionals know the difference between posting regularly and posting too much. Every platform is different.
#3 – A social media plan and strategy will help you achieve business goals using your accounts.
Posting regularly will generate exposure for your business, but it might not generate the right kind of exposure if your messaging is all over the place. We've compiled a list of Realistic Goals for Small Business Social Media Marketing that should help you identify a goal for your social media marketing efforts. From there, you can determine the types of posts that will help you get results.
#4 – It's not all about self-promotion.
You might be thinking that you created your social media channels to sell your services, so every post should be about your services. That is the fast track to getting zero visibility. Social media platforms want to reward businesses that share meaningful content. Despite what you might think, a sales pitch is not meaningful content. A minimal amount of people will engage with those types of posts. Instead, educate your audience on your services. A roofing company can explain why they can only do roof replacements in certain weather conditions. A pediatric doctor can calm worried parents by sharing common reasons why kids have a runny nose. It's about connecting with your audience and providing valuable information that keeps them engaged.
#5 – Looking at your top posts for the past 30 days will help you create even better content.
It still surprises me when I hear that people aren't looking at their analytics at all. There are so many gems found in that data. You can identify hot topics for engagement or determine if your audience prefers text, photos, or video posts. Take a look at the insights for each channel and see if there are any commonalities in the top 5 posts from the past month. You might learn that your audience really loves encouragement quotes or photos of your team.
Conclusion
Social media marketing involves using your social media channels to promote your business. The basics of social media marketing include appointing someone in charge who enjoys social media, posting regularly, and creating a plan for success. You should know that it's not all about self-promotion. In fact, this is a social media marketing killer and you'll reach fewer people than ever. For the most success, make sure that you look at your top posts for the past 30 days and create more content that looks like the top posts.
Want more in-depth knowledge about social media marketing for business? Click here to join our email list.