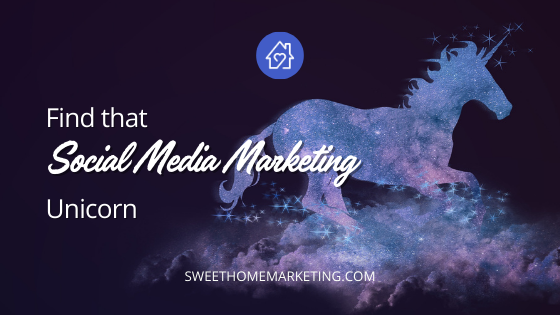 Outsourcing your company's social media management can be a daunting task, especially if you aren't sure how to determine the right person for the job. We've compiled a list of questions that will demonstrate how the individual thinks through challenges, manages the process, and continues to develop themselves so that their efforts never go stale.
Interview Questions for Outsourcing Your Company's Social Media
Our goal for social media is ____.  How do you think you could help us achieve that? Telling your candidate from the very beginning about what you are looking to accomplish with social media will help them determine if they're the right fit. Keep in mind that you should be specific and realistic about your goal. If you say that your goal is sales or lead generation but you don't even have a digital presence yet, that is an unrealistic expectation that might make even the best social media marketing candidate run for the door.
What metrics would you look at to confirm that we are on track with our goal? You want to make sure that the candidate is able to take your goal and identify the right data that will help ensure progress. If your goal for social media is exposure, they should be looking at reach, or how many people you were able to get in front of in the past 30 days, 3 months, etc. You'll want to see that this number continues to grow.
Could you give me an example of how you would implement what you learned from that data? The candidate should be able to evaluate the data and tweak their performance to improve the numbers. In our previous example of using social media for exposure, your social media resource should say something like "I would look at the posts that did the best and see if there are any commonalities so that I can share more of that type of content." 
What would your content creation process look like for a company in our industry? Here you're looking to see if 1) they've looked into your company and have a fairly good understanding of your industry, and 2) they take a unique approach for every business or if they tend to create generic graphics and pull from stock photo sites. Every high-achieving social media manager has a different method to the madness, but you do need to be involved in the process in order to make these efforts a success.
How much time do you expect to receive from me each month? What would be my responsibilities? Here you should be able to get a realistic range of how many hours you will still need to commit to social media marketing. You're likely choosing to outsource because it will save you time. As your new social media manager gets comfortable with your business, they will be better equipped to handle things independently. However, remember that you are the expert of your industry and they are an expert at social media. Your industry knowledge needs to be extracted and recreated so that it's appropriate for digital marketing. 
How do you learn about social media changes or find new ideas to try? The best social media managers never stop learning. They know that platforms are constantly changing and it's important to keep up. Find out what their resources are – whether it be specific names of blogs or podcasts. You want someone who knows the new tactics but also knows the in-depth strategies, so it's important to find someone who is able to balance reading the blogs with current information and books that contain a deeper understanding.
How do you handle when a customer messages the business or comments on a post? You'll want to see that the person responds or at least acknowledges an incoming message. Unless it's clearly spam (which is usually rare), you need to answer the people who message your business. According to SproutSocial, "40% of consumers expect brands to respond within the first hour of reaching out on social media, while 79% expect a response in the first 24 hours." While you cannot expect that they will always be able to respond within an hour, it's reasonable to expect them to respond within 24 hours.
Could you provide an example of how you responded to a negative comment about a business in the past? Negative comments will happen. They need to be addressed quickly, without emotional escalation and directed to a private conversation. A lot of times the social media manager will need to connect with the operations or customer service team to find out more information, but that's sometimes not possible if it's after office hours. Find out how the candidate thinks through such a problem and is able to handle it on their own.
What else do you do for social media management besides sharing or posting content on business accounts? Find someone who understands the importance of engaging with your audience, particularly on platforms like Instagram. They should be commenting, asking questions or answering questions, and having fun connecting with prospective customers for your business.
These are the questions that I recommend asking your social media marketing candidate. You'll get a good understanding of how they think through problems and whether their approach aligns with your business. These questions also expose the social media managers who post content but aren't contributing to the bigger picture of your business. At this stage of your business, you need a strong team behind you. A high-quality social media resource will make a big difference in your online presence and your company's bottom line.
Join our Million-Dollar Marketing Strategies Facebook Group and find out how to attract customers and produce consistent leads for your business.