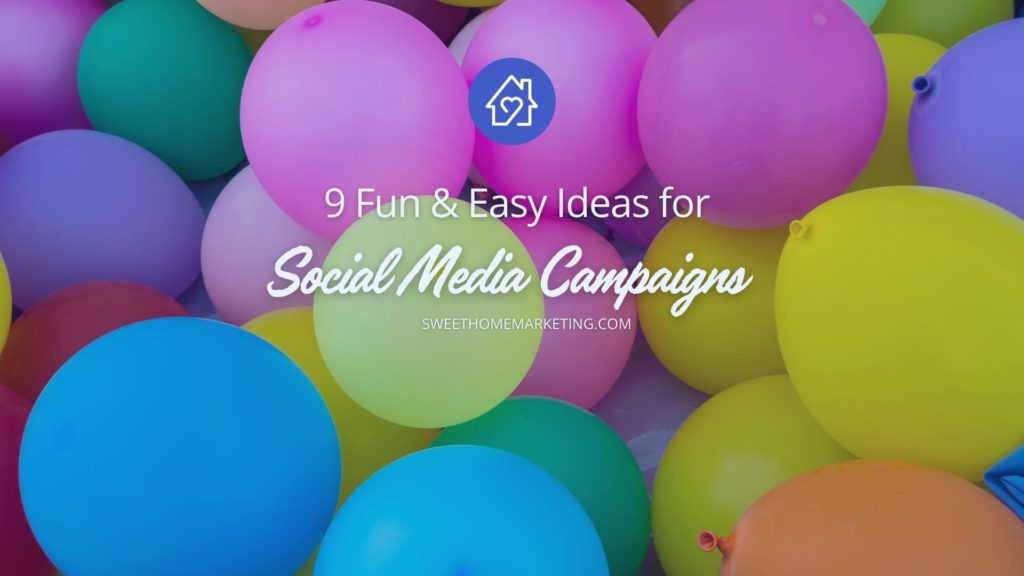 Social media campaigns are a great way to spice up your channels. If you're feeling dispirited about your social media channels, try one of these ideas below. The benefits of short-term campaigns are huge. You can recruit new followers, reach a wider audience, or become more visible within the community.
Here are a few social media campaign ideas that will keep your company top-of-mind.
9 Social Media Campaign Ideas
Give Back to the Community
Find a non-profit or an organization that is relevant to your business and volunteer your time/skills or make a donation. Volunteering makes for more appealing visual assets, so I'd recommend that route. It also gives you photos that you could use on your website.
Team Up with a Partner Company
Write a list of the companies that you work with on a regular basis. Do you have any ideas for campaigns that would provide your audience with new information or could be entertaining?
Find an Influencer
You might already have some folks in mind. If not, you can search for your local area on Instagram. Browse the accounts and write down the ones that have a high follower count (1k+), good engagement (likes/comments per post), and seem like a good fit for your brand. Then reach out to them for their promotion package options & terms/conditions.
Host a Giveaway
We all like getting stuff for free. Make sure you have a goal in mind before you decide your giveaway item, otherwise you could pick something (like an iPad) that would generate a lot of interest but wouldn't help you grow your business in the long run.
Leverage a Trend
There's so much you can do with Google Trends or even the trending topics on platforms like Facebook or Twitter. Today the Friends Reunion is trending since it premieres tonight.
Take a Stand
Have something that pertains to your business and you feel very passionately about? It could be a social media campaign. Examples: #NoHate, #StopAnimalTesting, #SayNoToPlasticBags
Share User-Generated Content (UGC)
User-Generated Content is when your customers do the heavy lifting to take photos of your product, service, or something else you ask of them.
Promote Employee Generated Content (EGC)
Give your employees some ideas for photos, videos, or other assets that you can use on social media. Create a short campaign around getting to know the team.
Dig into Your Own Data
You must have some sort of data that would fascinate your customers. A financial firm could disclose the average amount of savings for their financial services clients, and then explain whether it's higher or lower than what is recommended.
Conclusion
These social media campaign ideas are meant to add fun and unique content to your channels for a short-term boost in reach, impressions, and ideally, an increase in your follower count. Try one of these out in the next month or two and let me know how it goes! Join our free Facebook Group, Million Dollar Marketing Strategies, to share your campaign idea and receive valuable feedback.