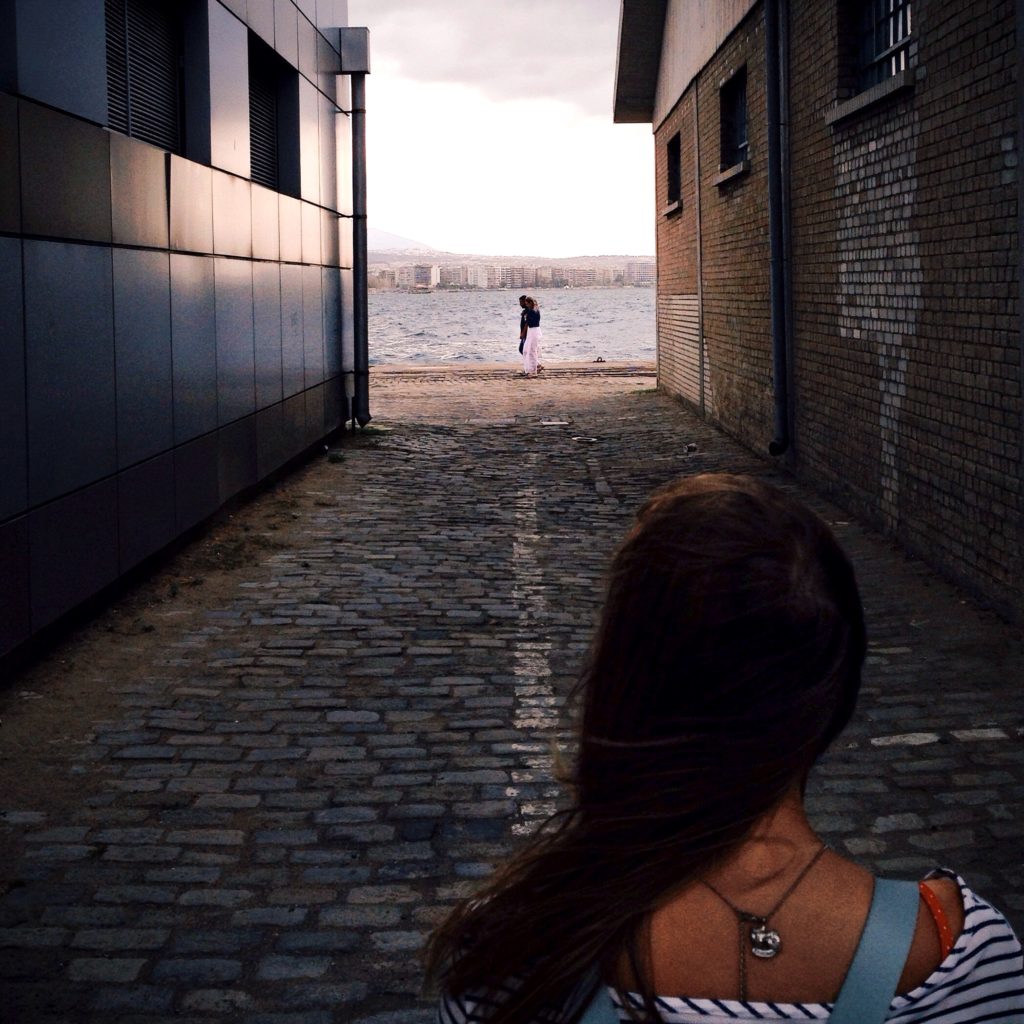 You might know about the "Rule of Thirds" as it pertains to photography, where you divide the image into three sections and put the subject of the image in one of the thirds. (For example, see the image above.) You can use a similar guideline to master your social media accounts, too!
It may seem easier and more efficient to limit your posts to content that'll drive sales but if that's all you do, you'll miss out on opportunities to engage your audience and build long-term relationships. Plus, you probably won't sell much because nobody likes hearing a sales pitch all the time.
What is the Rule of Thirds?
The rule of thirds tells you exactly what to share and how often. It takes the guesswork out of posting and engages your audience. It's a guideline, not a mathematical formula. The point is to balance your social posts so that they aren't all about you. Posts fall into three categories:
1/3 should promote your business, drive sales, and create profit.
1/3 should include content curation, which means sharing ideas, case studies, and best practice of other leaders and businesses that will benefit your audience.
1/3 should engage your followers, build your personal brand, and humanize your business.
Promote Your Business
Most marketers are great at this. After all, you're in business to drive sales and make money.
[Read:
6 Reasons Why Posting Regularly on Social Media is Important]
Promotion may include sharing a new blog post you wrote, advertising an upcoming sale, or inviting people to a webinar you're hosting. It comes naturally to most people. The problem is that your audience gets bored and annoyed if you do it too much. Switching things up will keep them engaged and happy.
Content Curation
Lots of people avoid this for some reason. Sharing valuable information from others in your field will validate your confidence and prove to your audience that you're engaged and involved in your industry.
Sharing may include providing links to blog posts written by others, showcasing an insightful quote from an influencer, or sharing tips that don't drive sales. For example, if you sell camping equipment, you could post five tips to keep kids safe on hiking trips.
[Read:
Secret Features of Canva You Should Try Yourself
]
It's not complicated; as long as it doesn't promote your business and isn't personal, it belongs in this category.
Sharing content that shows you understand that your business is one part of a whole not only impresses your audience, it also builds goodwill. If you share content from others in your field, they're likely to reciprocate by sharing your content with their audiences. Everyone wins.
Engagement
This category is where you build a sense of community. It's based on personal interactions and humanizes your business.
[Read:
What a Weird Video Reminded Me About Social Media
]
Engagement includes liking your followers' posts, answering their questions, and responding to their comments. It doesn't have to include sharing your personal stories, but it can if they fit within the context of your account and you're comfortable doing so.
This is where you show your understanding of the conversational aspect of social media. It proves you are listening to them and value them.
The rule of thirds is a simple concept that works. It takes the guesswork out of social media and helps you grow your followers and build a diverse community. Don't think of it as an exact formula. Instead, consider it to be an informal guide that leads to social media success.
Don't worry about perfection and be patient. With time, you'll discover the balance that works for you!
—
Did you know that you can generate leads from your company blog? Download our free guide, 6 Company Blogging Rules to Immediately Implement to Drive Website Traffic, Generate Leads, and Build a Powerful Brand.
We love creating and promoting meaningful content for our clients. We work behind the scenes and let you shine. Would you like to work together? Please click here to complete the form and schedule a free 30-minute consultation.