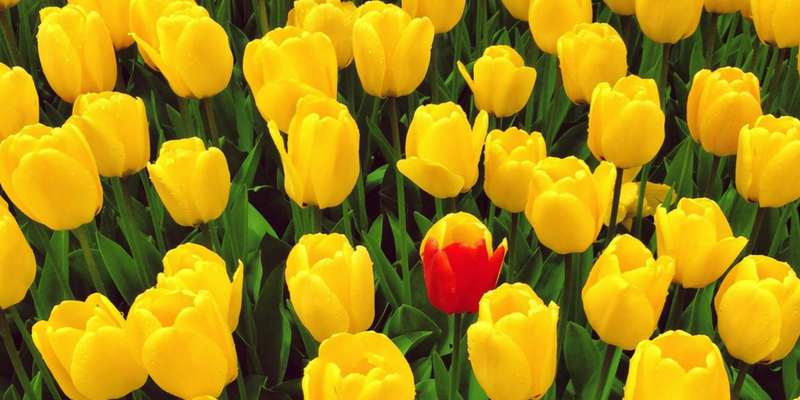 How can you differentiate yourself in a busy field? It can be a challenge. We tend to get so focused on getting the next client or fulfilling the next obligation that this sort of introspective analysis falls to the wayside.
Taking the time to dive deep into what makes you different has a ton of benefits which shouldn't be ignored. You and your work are extraordinary. Your unique combination of qualities and skills are what empower you to help more people, spend more time doing what you love, and have a bigger impact on the world. So let's take the time to define exactly what those qualities and skills are.
Ready to get started? Grab a pen and paper.
~ How to Differentiate Yourself ~
Step #1 – Write it out.
You might want to type in a word document instead of using a pen and paper. If that's the case, all I ask is that you do not delete anything that you write. This is a brainstorming activity, which means you need to relax, write, and let the creative juices flow.
Imagine your ideal customer.
Write down all of the qualities of the people you want to work with. Dive into the nitty-gritty details. Are they married with kids? What's their income level? Why is this person attracted to you? What are their expectations?
By getting specific about the client you want, you'll know more quickly when someone isn't a good fit. As a result, you'll have more positive feedback from the customers you do help, and you'll save time by becoming a niche expert.
*If you're stuck, try reversing the statement and write a list of traits that you don't want in your ideal customer.
Identify your individuality.
Really think about who you are as a person. What makes you different from someone else? Anyone else – it doesn't have to be your competitor. Are you really good at seeing a person's potential, before they even see it? Do you love learning new things? Meeting new people? Write a list of everything that makes you – YOU.
This could also include your values, your faith, and your personal stories.
*If you need help getting started, purchase a new copy of the book Strengths Finder 2.0 and take the assessment. It really helped me understand my unique abilities. Very few people will have the same combination of strengths as you.
Define your skills.
This comes from your own knowledge and expertise. What do you do well? Are you good at writing or speaking? Are you a meal-planning or de-cluttering expert? What are you naturally interested in or passionate about? Write down all of your skills, regardless of whether they seem to pertain directly to your career/job or not.
Step #2 – Think about it for at least 24 hours.
Think about these three categories: your ideal customer, your strengths, and your skills, for at least 24 hours. Sleep on it, and keep that pen and paper nearby. It's difficult to rush creative processes and your mind will likely come up with a few more answers when you're in the middle of something else (like cooking dinner or taking a shower.)
After at least a day, take another look at your lists and add anything else that you might have missed.
Is anything sticking out to you yet?
Step #3 – Create Your Value Statement.
Look for common themes in your lists. What do you see?
Perhaps you are a realtor and you identified your ideal customer as an "couple in their 60s who are downsizing." You might have noticed that you are also skilled (and naturally intrigued) by living a minimalist lifestyle. Imagine the incredible VALUE you can provide this customer base! Folks who have lived in a single family home for many years will need help determining their needs vs. wants, and you would be the person who can guide them in the right direction.
Play around with a few ideas and be sure to write them all down. (Remember, no deleting!) You might want to combine the beginning of one idea with the end of another, which means you need to have all of your notes available on the screen or on paper.
Try out the sentences below until you find a phrasing that you really like:
I am a ________ who helps________ by using my unique ability to________ to help them________.




Example: I am a realtor who helps married couples in their 60s by using my unique ability to live a minimalist lifestyle to help them downsize and find the condo/smaller home of their dream.

I am making a difference in the world by________, and helping each person________ using my unique ability to________.
Example: [Career Coach] I am making a difference in the world by closing the wage gap one woman at a time, and helping each person find their dream job using my unique ability to see their potential.

I love to________ that prevent________ so that they can________.




Example: [Financial Coach] I love to create money management strategies that prevent couples from fighting about finances so that they can focus on their family and preserve their marriage.

I help ________ understand________ so that they can________ and I do it in a different way by________.


Example: [Energy Auditor] I help homeowners identify and understand the vulnerabilities in their home so that they can make improvements to live in a space that's more comfortable, and I do it in a different way by using my teaching skills to explain energy efficiency.
Does a value statement sound a lot like a brand statement to you? That's because it is. Your value statement can be used as your personal brand statement, which will sometimes overlap with your company's brand statement if you are a solopreneur or small business owner.
Did you come up with your personal brand statement? How did you decide to differentiate yourself? Please share your statement in the comments section! I'd love to hear it. Be sure to scroll to the bottom of this page and subscribe to receive these posts via email.