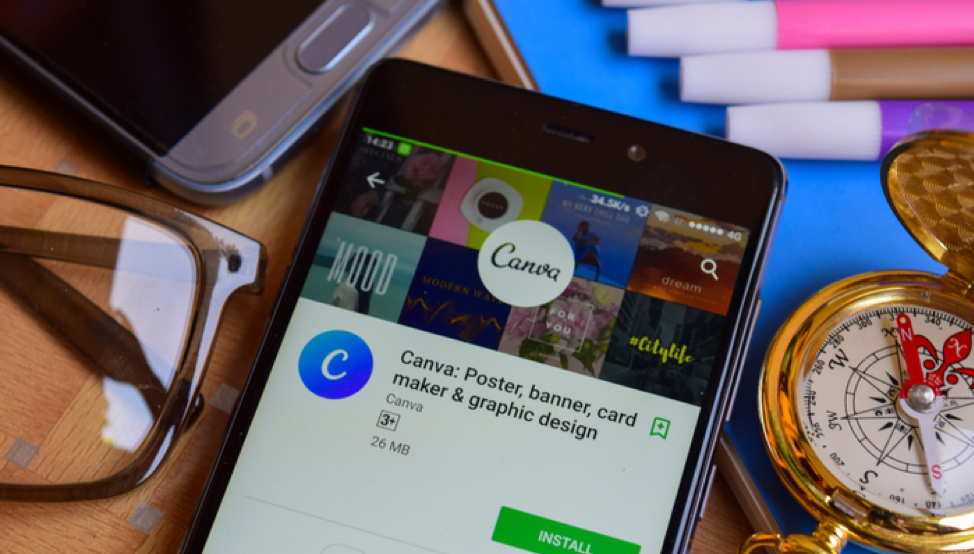 Canva is an excellent tool for anyone looking to create social media graphics and a lot more but doesn't have the time to learn how to design well. If you are that person and a solopreneur to boot, you are likely already using it for your designing needs.
However, there is a lot more to Canva that most people know. With that in mind, we wanted to give you a list of secret features that can make the use of Canva much more manageable and enable you to create some truly stunning and impactful visuals. Let's take a look at them:
The Best Secret Features of Canva
A relatively new feature that was introduced in late 2019 is the background removal tool. It does pretty much what the name suggests, and you'll find it quite useful for any picture that has a background you want to remove or change with something else. You can find it under the effects menu with the name Remove Background. 
Canva is both a free and paid tool. Naturally, not all free things are readily available, and one of those is all the free items the app offers. You can actually find them easily by entering the following codes in the search area: "brand:BAAMOuJH0Ec" or "brand:BAAAAP7rQ8M" (these codes will filter out the paid items and only show you the free ones).
Adding a text box is a feature that's almost always used, but you have to click a couple of things to do it. Thankfully, there's a shortcut. Just click the T key on your keyboard and voila, a text box appears immediately. 
One of the things everyone really hates about the free version of Canva is the fact that the number of fonts is very limited. You also can't add your own. However, there are plenty of elements that can be used to spruce up your script. Check the lines section of the elements tab.
If you're looking to design a memorable brand on your own, Canva can help you out. They have a great guide that you can use to learn how to do it. 
If you want to resize a design instantly, all you need to do is open the resize bar, choose from the resize options, and click resize. 
To move more elements together, all you need to do is hold the SHIFT key while selecting them. Then you can move them all together. Also, if you are going to move any element just by a little bit, you can use the arrow key to move it by 1px or SHIFT plus arrow key to move it by 10px.
Do you want to create a GIF in Canva? It's easy, take a look.
Converting letters into the upper case can be done by clicking CMD(CTRL in Windows)+SHIFT+K. To undo the action, you need to click CMD(CTRL) + Z.
Selecting elements that are behind other elements is always a hassle, but you can do it easily by selecting the element on top with CMD(CTRL) and a click. Do this several times until the exact element you want is selected. 
There were a lot of text effects options added in 2020. You can now add a shadow to make your text readable if the background image is too light or too dark. Experiment with these features and see what you come up with!
We hope you find these secrets and shortcuts useful, and if you want to learn even more, feel free to contact us!