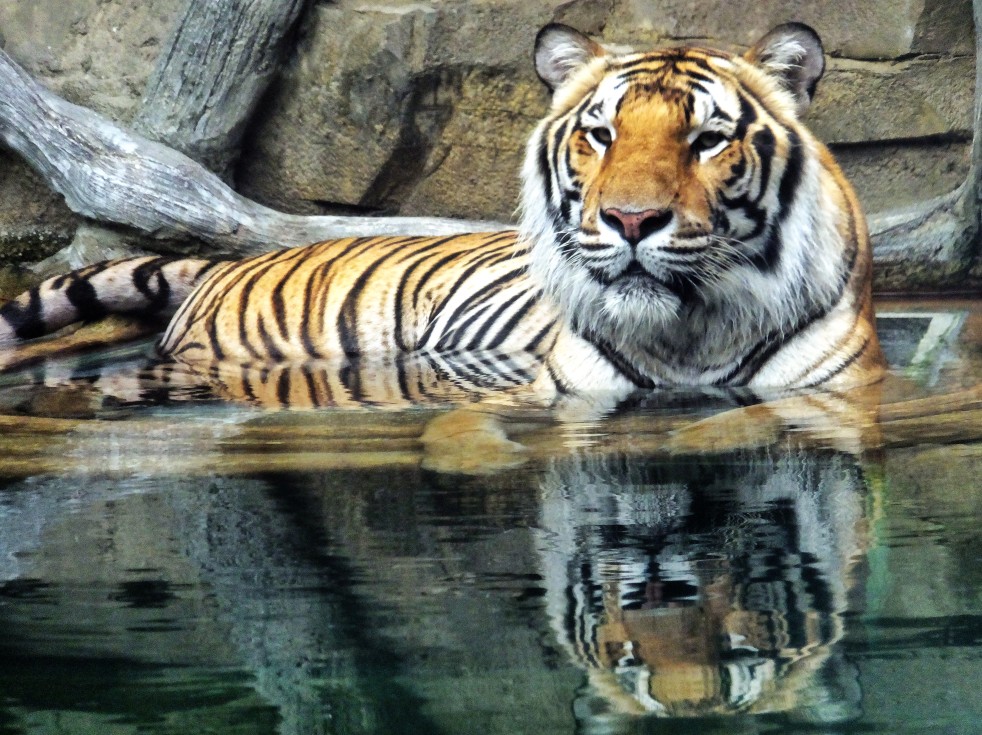 The internet is flooded with memes about the Tiger King docuseries on Netflix. It has everything you could ever want in a show – tigers, love, murder, greed. It also teaches us some valuable marketing lessons.
Warning – This post contains mild spoilers.
Let's dive in!
Marketing Tips from the Tiger King
If it's not your strength, outsource it.
Possible spoiler alert: Joe Exotic didn't write or sing those songs presented in the docuseries, Tiger King. Maybe he knew that his voice wasn't as appealing or that he couldn't write the lyrics that truly expressed his love for tigers and distaste for Carole Baskin. Regardless of the reason, he was smart enough to outsource what he knew he couldn't achieve himself.
And look at the results! Don't lie. You enjoyed the music.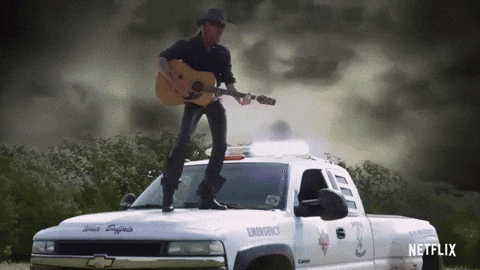 Don't be afraid to repeat yourself.
Speaking of Carole Baskin, you could never forget her name after watching the show. He must have said it hundreds of times on different marketing channels – Facebook, YouTube, and interviews to name a few. It's okay to repeat yourself in order to get your point across to your audience.
Oftentimes we fall into the trap of creating one piece of content, a single blog post, and assume that everyone has seen it. Chances are that they haven't, and your message deserves repetition.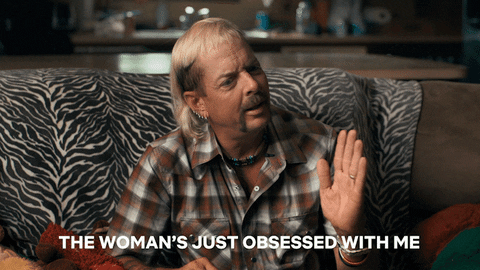 Embrace your weird.
This "mulleted, gun-toting polygamist" brought the country together with the crazy story of his life and adventures. You felt for him when he revealed that his father wasn't pleased to find out he was gay. You were impressed by his music videos. And you probably cringed when you saw the tiger start to attack his feet while others watched and kept recording. Nothing surprised you when it came to Joe Exotic. His look is his brand and he proudly displayed it – dated hairdo, piercings, and all.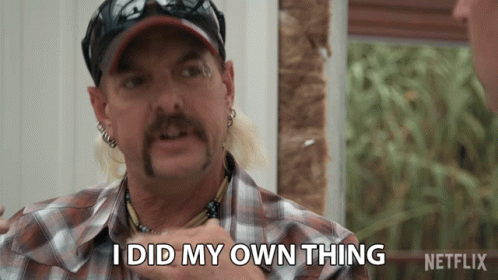 Things that didn't make the list & why:
Be Thrifty – because I don't want to encourage ideas like serving dumpster pizza.
Build Your Tribe – because there's a HUGE difference between a cult and a tribe, and honestly, the line is a little blurry when it comes to these big cat zoos. (You'd understand if you saw the series.)
Have a Catchphrase – because "hey, all you cool cats and kittens" wasn't Joe Exotic's greeting.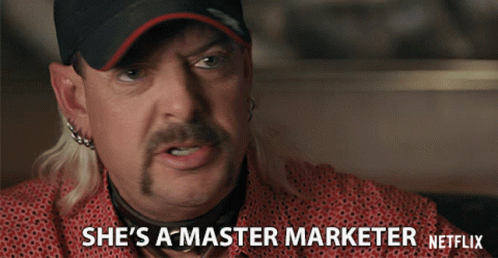 What were your key takeaways from Tiger King? What else are you binge-watching these days?
Scroll down to subscribe. ⬇️