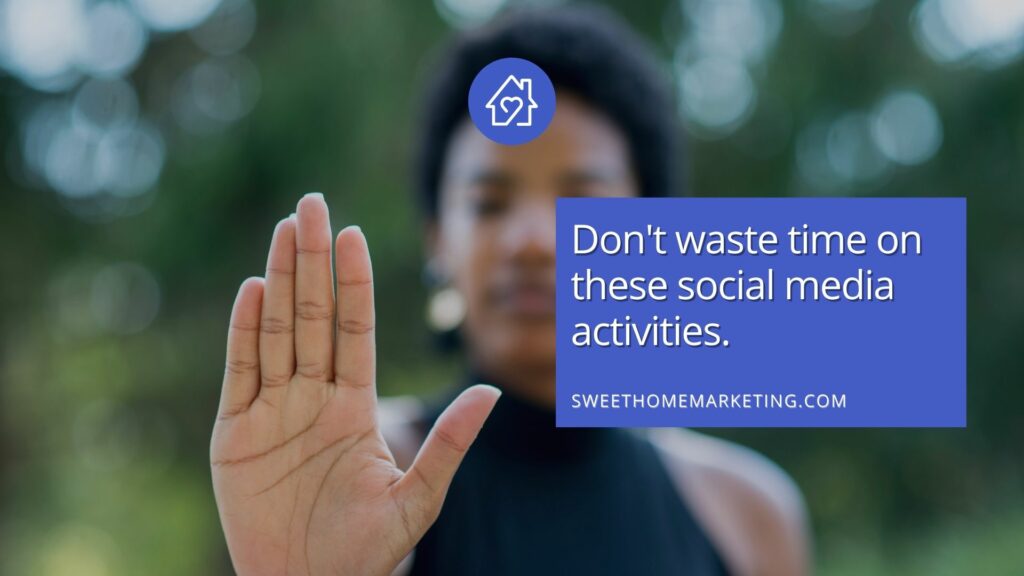 Time is precious, especially for business owners. So why waste time on social media activities that don't produce results? Here are three activities you should stop doing right now if you want to focus on the things that matter most.
Save Time by Cutting These Tasks from Your To-Do List
Changing your Facebook Cover Photo.
We're not saying never change it, but you don't have to obsessively change it every month or even every season. According to the Facebook Cover Photos of the Top 100 Big Brands, they are mostly using photos that expand on the brand. Not timely promotional material or graphics that might look different on a mobile device. A high-quality photo that gives the perfect look and feel of your product or service.
Posting for the sake of posting.
This goes along with "posting every day." Don't share irrelevant content for the sake of filling up your feed. Make sure each post is thoughtful and provides value to your audience. Then put some dollars behind the posts that you really want to generate some lift. Here's why posting regularly is important; but you don't have to do it every day.
Pouring hours into social media without any goals or objectives in mind.
Define what you want to achieve with social media and create a plan of action to help you get there. Download our 1-Page Social Media Plan by scrolling down and join The Credible Brand Facebook group to ask any questions along the way.
Spamming people with automated messages, DMs, or Friend Requests.
Stop! Not only is it annoying, but it's also ineffective. Do you know anyone who enjoyed getting bombarded with messages as soon as they follow your page? It's like having a salesperson follow you around in a furniture store or car lot. Let them browse and get to know you better. You'll be better off in the long run.
Trying to Create Viral Content
Most often, the stuff that goes viral is unplanned. Record all the moments (like an employee's birthday) and it'll be more likely that you'll catch a viral moment (like when her hair catches fire on the birthday cake.) Just kidding – I hope! [Related Reading: Social Media Post Ideas for Business that Humanize Your Company]
Conclusion
We need to spend our time wisely, especially when it comes to social media. Otherwise, we can end up spending hours on social media while generating zero business. Cut these activities from your social media task list and enjoy a little bit more time back in your day.