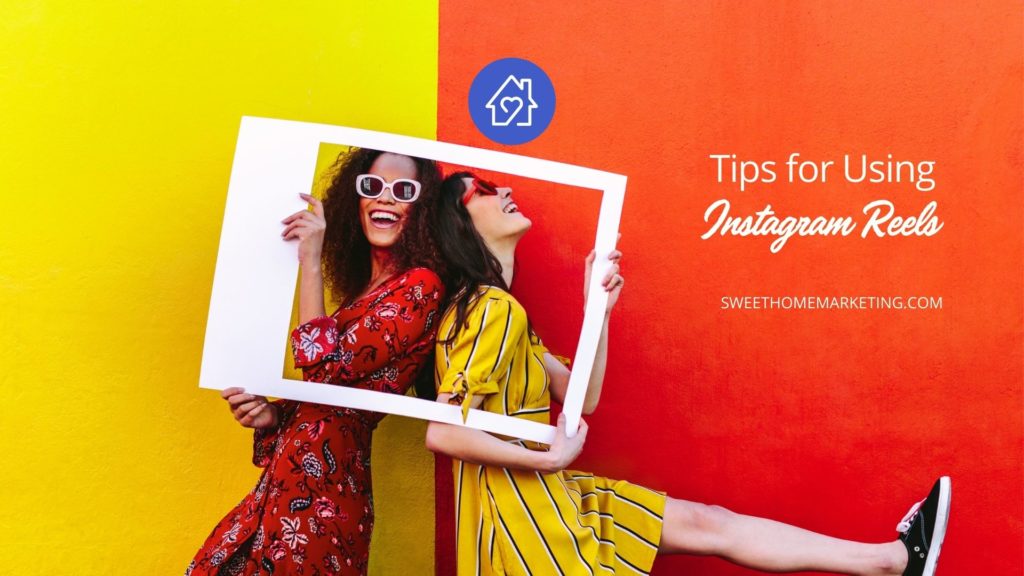 If you're using Instagram as a primary social media channel for your small business, you should definitely experiment with Instagram Reels. These are short videos that remain on your profile page instead of vanishing after 24 hours. The most important thing to keep in mind with IG Reels is that they are designed to entertain. Here are a few tips for using them.
Tips for Creating Instagram Reels
Facebook recently launched an IG Reels preview on the Facebook platform. To me, this is a sign of how serious they are about competing with platforms like TikTok. They were encouraging accounts to use all of the platform's functionality (Reels, Stories, In-Feed Posts, IGTV) in order to get the most visibility. But by putting these IG Reels previews on Facebook, they're essentially expanding the reach of the entire platform. That's good news for you! Your business is able to get in front of more people.
Related Reading: Instagram Reels Ideas for Businesses
Tip #1 – Spend time browsing IG Reels under your business account handle.
This makes it easier to save audio or videos that you like so that you can have a file of inspiration when it comes time to create. Some trending audio or music is not available for business accounts. That's because of current music copyright law. Therefore, by browsing IG Reels on your business account, you can save the audio and music that you're actually legally allowed to use. Below is an image of a screen that shows the "Save Audio" and "Use Audio" buttons. If you don't see these buttons, then the audio isn't approved for business use.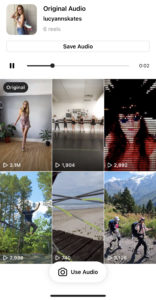 Tip #2 – Block off 1-2 hours and knock out several IG Reels at a time.
Instead of trying to create something each day, block off a time where you'll feel the most creative and video several Reels. You can go down the list of your saved items since you've already bookmarked all of the audio files for inspiration (Tip #1).
Tip #3 – Done is better than perfect.
I'm not sure who to credit for saying this first, but do not spend two hours creating the "perfect" Reel. It's a waste of time. It's more important that you get something done and publish it. You'll be better prepared to evaluate the success of your Reels if you have more content out there. (Posting one Reel and it flops vs. Posting five and one of them gets thousands of views.)
Tip #4 – Create your own audio, too.
Using your own original audio is another way to stand out. Most IG Reels creators are using trending audio that we've all heard before. Doing your own thing makes you different. There are additional benefits as well. For example, your audio can be used by other accounts (like business accounts that cannot legally use other trending audio) which could give your business additional reach.
Tip #5 – People like watching other people.
While you can use stock video or animation to create IG Reels, the ones that have the most success are the ones with people in them. Start small by learning a dance move or hand gestures that go with a certain audio file. When you feel comfortable, expand to talking to the camera or doing a funny skit. It feels silly but it will generate more views for your IG Reels and help you reach more people.
Conclusion
It's important to have a plan for creating IG Reels for your service business. By spending time browsing the Reels section with your business account, you're able to save the audio that you like and want to use later. Block off time on your calendar to create a few Reels at one time. Remember the most important thing is that the purpose of IG Reels is entertainment. (Instagram said it themselves.) That means, have fun with it!