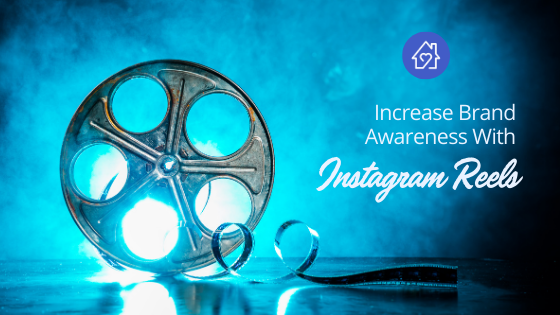 Are you a service-based business owner or marketer who wants to start experimenting with Instagram Reels? The team over at Instagram is pushing this feature. Hard. Which means it's a great opportunity to get in front of more people.
Here are a few ideas for content you can create with Instagram Reels.
What is Instagram Reels?
Instagram introduced Reels as "a new way to create and discover short, entertaining videos on Instagram."
You can record and edit 15-second multi-clip videos with audio, effects, and new creative tools. Then share reels with your followers and if you have a public account, make them available to the wider Instagram community.
But this post is about content ideas for how service-based businesses can use this new feature. For a complete introduction to Instagram Reels, read this section of the Instagram blog.
Content Ideas for Instagram Reels
Ideas should start flowing for your business as you browse Reels yourself. To do so, simply click on the magnifier glass when you open the Instagram app and then click on the area at the top with the "Reels" icon.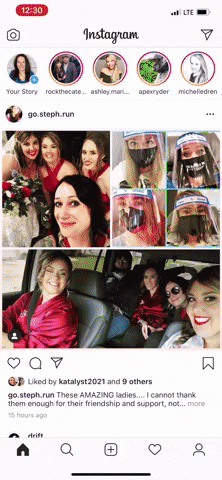 Here are some ideas we came up with after trying out the tool for ourselves.
Virtual Tour. Give a tour of your workspace or office. (This is especially interesting if you're working from home right now!) Be sure to add the right music.
Just Dance. Dance it out with a hot track. Whether you're wearing a logo shirt or not, it's fun to watch other people enjoy life and show off their dance moves.
Show Your Expertise. Answer a frequently asked question adding text overlay.
Fun Facts. Tell a fun fact (or facts) about yourself and then show yourself doing it. ex. Your morning routine in 15 seconds.
Your Own Music Video. Look at the music options and create a montage that fits with the song. For example, "Happy" by Pharrell and add clips of you smiling enjoying a coffee, then holding your child, and watching the sunrise.
Create Your Own Funny Character. A financial firm could have "Broke Benny" who makes bad decisions that make your audience laugh at the idiocy. A fitness coach could pretend to be the devil on your shoulder who tells you to hit the snooze button at 5am instead of getting up to work out.
Ask a Question to Strangers. Okay, this might be tricky during the pandemic. Approach someone and ask them about a topic relevant to your business. ex. An architect could ask a stranger for their favorite building in the area and then go to that location to record a few seconds.
Interview Yourself. Play both characters and change your look slightly for each one. You could pretend to be a journalist and ask yourself the burning questions.
Holiday Themed Post. Showing a before-and-after of your house decorated for an upcoming holiday (like Halloween) is a fun content idea. Even a "Happy Halloween" message followed by you turning the porch light off (implying you won't be answering for trick or treaters) could be amusing to others who feel the same way.
Light-Hearted Pranks. Identify the people in your office who would be fun on camera and are okay with being pranked. Then come up with a list of ideas–like removing all the coffee from the kitchen and telling the office coffee addict that there is no more–and record their reaction. A lot of the accounts that do this are actually staged, meaning everyone is "in" on what's going to happen but it can still be entertaining to watch.
Dig into Your Camera Reel. You don't have to create Reels live. You can take photos and videos from your camera to make something new. ex. A doula could show a video of a baby she helped deliver and then show a video of that baby today and how much she has grown.
Listicles. This is a great way to repurpose content from blog articles. Create a video of you standing and pointing at different parts of the screen. (If you have 10 items in a list point to the left 5 times, and the right 5 times in different spots.) Then add text (and music) so that there's a headline (10 Examples of Goals for your Next Marketing Campaign) and that each item pops up when you point. Here's an example.
Using Instagram Reels is one of the best ways to organically grow your audience. Read this article for more ideas on Best Organic Instagram Growth Strategies.
As with any platform, posting needs to be a part of a bigger content strategy so that you get the results you're looking for. If you only focus on the "what" then you won't be able to know how your efforts are contributing to business goals. Always make sure that the content you post can be tied to an initiative.
Conclusion
Instagram Reels is a relatively new feature where you can create and edit 15-second video clips for your audience. Service-based businesses can leverage its reach by creating videos that show your personality, generate authority in your niche, or are fun, brand-awareness based content. The ideas above should be tied to a larger strategy with the platform so that you can see results from your efforts.
Join our Facebook Group, Million Dollar Marketing Strategies, where Lindsey Wigfield, CEO of Sweet Home Marketing, will show you how to create a Million Dollar Marketing Strategy that attracts customers and produces consistent leads for your business.
Want more tips for generating leads with your company blog? Download our free guide, 6 Company Blogging Rules to Immediately Implement to Drive Website Traffic, Generate Leads, and Build a Powerful Brand.