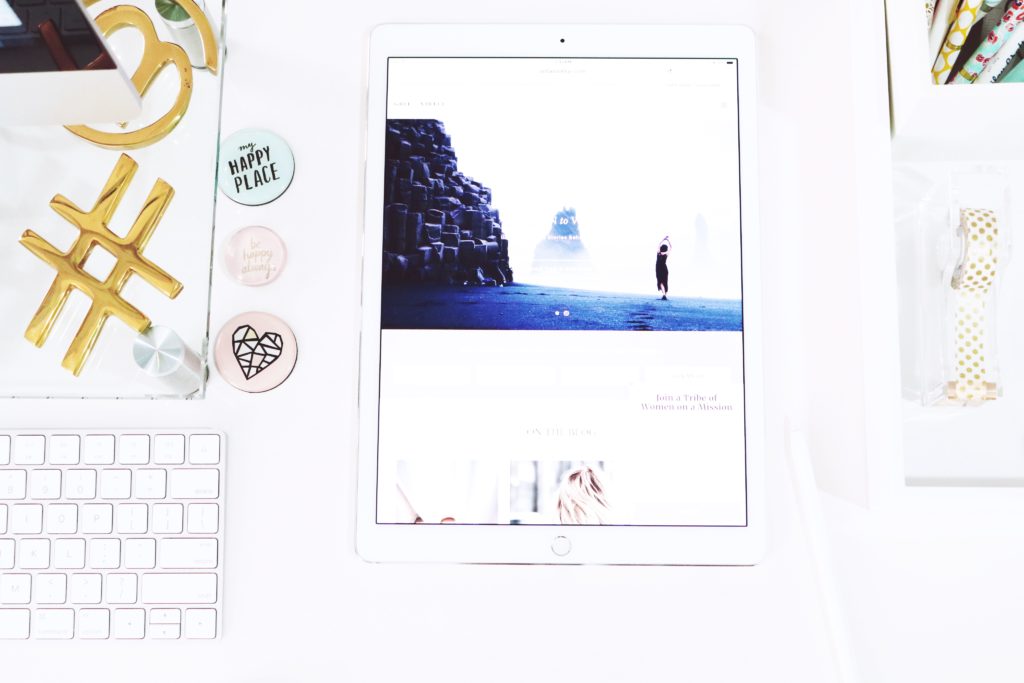 When it comes to creating content for social media, you can find inspiration in the popular hashtags for each day of the week. These reoccurring themes help you expand your reach by joining another online conversation. That's right – you can actually use these hashtags to up your social media game and grow your following!
For example, a landscaping company could leverage #FamilyFriday to showcase a series of outdoor patio spaces that are perfect for family dinners. Here are popular hashtags to try for yourself.
Leverage These Day-of-the-Week Hashtags
To be seen in the ever-growing horde of competitors is fundamental to a successful business, and one way to get started is by leveraging the popular themes and hashtags for the day of the week.
Monday Hashtags
Mondays have a reputation for being difficult, especially for those with busy jobs and weekends cut short. Your followers on social media are searching for anything upbeat in the early morning slog.
Here are a few suggestions for Monday hashtags you can use:
#MondayMotivation – help your followers rise above the gloom of the new working week by sharing a motivational picture or a quote. There are also variations of this hashtag including #motivationmonday and #mondaymotivations.
#MarketingMonday – (my favorite!) a valuable way to provide more tangible value to your followers by sharing a marketing tip that works for you.
Others include: #mondaymorning, #mondayvibes, #mondaynightfootball #mondaynightraw #mondays #mondayblues #mondaymonday #mondaymantra #mondayinspiration, mondaythoughts #happymonday #mondayfunday #mondaymusings #mondaycoffee #mondayquote #mondayfeels #mondaymornings #mondaymeditation #mondaymemories #mondaymadness #mondayfeeling #mugshotmonday #mondaygrind #mondaywisdom
Remember to only use the hashtags that are RELEVANT to your post. Do not use "#mondaycoffee" if you don't have a photo of coffee or anything mentioning coffee in the caption. The hashtags are meant to categorize your post, and adding every hashtag simply because it's a post you are sharing on Monday will not help the algorithm of your account.
Tuesday Hashtags
Tuesdays tend to be easier to deal with, and there are also many uplifting hashtags you can use on your social media. Here are some of them:
#TT or #TransformationTuesday – a great way to showcase a customer testimonial or review that will show off the difference that your product or service has made in their life. Variation: #tuesdaytransformation
#TipTuesday and #TopicTuesday – use these hashtags to share your expertise with your followers or discuss a popular topic in your industry
Others include: #tuesdayvibes #tuesdaymotivation #tuesdayquotes #tuesdaymorning #tuesdaythoughts #tuesdaytip #tuesdaymood #tuesdaytruth #tuesdaytunes #tuesdayfun #tuesdayhumor #tuesdaytease #tuesdaytreats #tacotuesday #traveltuesday #givingtuesday
Wednesday Hashtags
Get the motivation on your social media going by using some of these hashtags:
#WednesdayWisdom – use it to share a business tip relevant to your industry
#HumpDay – a great way to share some accomplishments early in the week
Others include: #wednesdayvibes #wednesdayquotes #wednesdaymotivation #wednesdaystyle #wednesdaymood #wednesdayfun #wellnesswednesday #wednesdaywords #wednesdayhumpday #womenwednesday #womancrushwednesday #weddingwednesday #winewednesday
Thursday Hashtags
For Thursdays, we suggest these hashtags:
#ThrowbackThursday or #TBT – the most popular day of the week hashtag, TBT is very versatile, and it can be used to showcase your business journey
#ThankfulThursday – showing gratitude is essential, and asking others to join in by saying what they're thankful for spreads the positive mindset and engages others
Other hashtags include: #thursdayboosts #thursdaynightfootball #thursdayvibes #thursdaymotivation #thursdayquotes #thursdaythoughts #thursdayselfie #thursdayhumor #thursdaytip #thursdaythought #thursdaytrivia #thursdayfun #thursdayinspiration #thursdaythrowpillows #thursdaytransformation #thursdaythings
Friday Hashtags
Fridays are the darlings of today's working society, so make sure to have some fun with the hashtags:
#FreebieFriday – showcase a freebie you're offering as a lead magnet, or help someone else promote theirs
#FridayFunday – share a funny video or picture to help ease your followers into weekend mode
Others include: #fridaynigght #fridayvibes #fridaymood #fridaysforfuture #fridayfitness #fridayfashion #fridayfavorites #flashbackfriday #fridayiminlove #fanartfriday #fridayvibe #fitnessfriday
Saturday Hashtags
Saturdays are for relaxing and socializing, so be easy-going with these hashtags:
#SocialSaturday – get to know your followers by asking them a question
#Caturday – excellent way to bring in something everybody likes and relax with cat pictures
Others include: #saturdaymorning #saturdayselfie #saturdaynightcraftalong #saturdaynighttakeaway #saturdaymorningcartoons #saturdaybrunch #saturdaybaking #saturdayselfies #saturdayrun #saturdaystyle #saturdayoutfit
Sunday Hashtags
#SundayRead – perfect time to share your favorite thing you read during the week, whether it's your content or someone else's
#SpotlightSunday – if you want to show everyone how much you appreciate a follower or someone you work with, this hashtag would be ideal
Others include: #sundayfunday #sundayvibes #sundaydinner #sundaybumday #sundayscaries #sundaymealprep #sundaymood #sundayworship #sundaybikes #sundayinspiration #sundaysupper #sundaystyle
Conclusion
Hashtags are an inescapable part of social media marketing, and they can be a powerful tool to get your business noticed! Explore other hashtags that are relevant to your business and evaluate which ones are working best for you.
If you need more help with creating social media marketing strategies and plans, contact us!