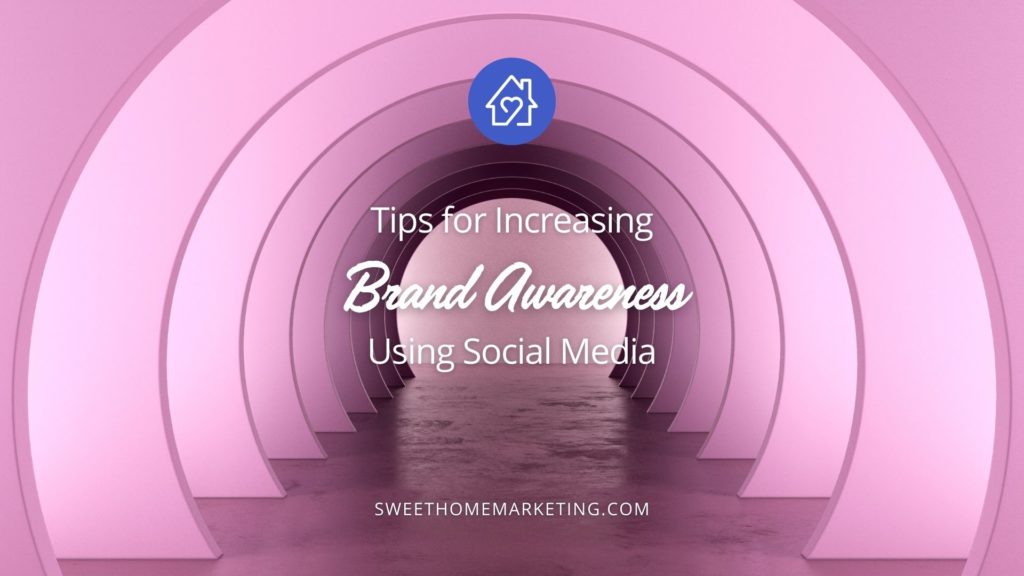 You can increase brand awareness for your business on social media. In fact, building brand awareness is one of the best purposes for using social media.
What is brand awareness? It's pretty simple: In order for people to do business with you, they need to know you exist. You can use your Facebook and Instagram pages to introduce your business to a wider audience. Here's how.
Tips to Build Brand Awareness on Social Media
In order to attract a wider audience, you want to share content that entertains or educates them into taking action. People want to do business with people. Earn their trust and you'll be considered a credible brand.
Look at your insights on a regular basis. The data that Facebook and Instagram show you in their Insights section is so important. Use it to improve your content by identifying topics, themes or content formats that work the best with your audience. These are the ones that generate the most engagement – likes, comments, and shares.
Experiment with new features and creative posts. If you have an idea for a creative posts, go ahead and make it! What is the worst that could happen? It flops? We've all had our share of flops. You have to keep creating and trying. [Read: 5 Tips for Service Businesses Using Instagram Reels]
Use video to introduce yourself and demonstrate your expertise. For those in the services industry, this is likely the most comforable approach to video. You might feel self-conscious trying to dance or "be funny" because it doesn't feel like your authentic self. Instead, try creating a series of short videos where you answer one frequently asked question in each clip. You'll have a lot of content to post at your convenience and you'll be introducing yourself to your audience in a way that leads with your expertise. [Read: 11 Instagram Reels Ideas for Businesses]
Use humor to make your business more relatable. These are entertaining posts that show the personality behind the logo. You could create your own memes, come up with original Reels, or share content that resonates with your audience from other business accounts.
Boost posts that have generated a lot of attention organically. This means putting some budget behind your top posts so that they can reach new people. As little as $5 can go a long way towards growing your audience.
Conclusion
When you think about brand awareness, it helps to picture the sales funnel. The largest part of the funnel is the people who know about your brand. By regularly evaluating your channels and improving your content, experimenting, demonstrating your expertise, using humor, and boosting posts that are already successful, you are able to add more people to the top part of your sales funnel and, consequently, grow your business.
If you want your Facebook and Instagram channels to be full of high-quality content for an entire year, book a day with our team. You'll receive a repository of assets and captions for your social media channels.
Join our Facebook Group, The Credible Brand: Online Marketing for Service-Based Businesses, for more insights on how to successfully market your business.
Receive these blog articles via email by entering your information below.