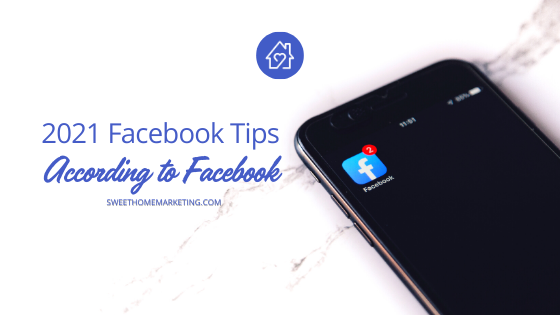 Last week was the 2021 Boost with Facebook event in Baltimore. It was a webinar this year, kicking off with remarks from the Mayor of Baltimore, Brandon Scott, and diving into success stories from local businesses and best practices for using Facebook for business. Here are a few key takeaways from the event.
Facebook Tips for 2021
Use Facebook Business Suite to Manage Facebook and Instagram. If you're on both platforms, let's rejoice that we can finally have one inbox for customer messages and one place to schedule posts. It's not only a time saver but also ensures that your posts look the same in draft mode as they do when published.
Create saved replies for frequently asked questions. To help you save time when messaging customers, Facebook created a "saved replies" option. That means you only have to craft that message about vegan menu options once, and then use it whenever you need to.
Run your ads for 7-10 days. The algorithm works best when it can evaluate the audience and determine who is most likely to engage with your ad. Prioritize running ads for at least 7-10 days before determining anything.
Use square images for in-feed Facebook posts. I was surprised to hear this on the call because popular programs like Canva are still pushing a 940 x 788 size as the default for Facebook posts.
Start with a small ad budget for ads and then adjust from there. Unfortunately, we do have to "pay to play" on Facebook. Advertising allows us to reach more of our followers or get in front of the people who don't follow our page. Play around with boosting posts or creating ads with a specific goal in mind. You can start with a small budget per month ($20-35), review your results, and make improvements.
Conclusion
The Boost with Facebook event is a good way to hear directly from Facebook. At this year's event, they highlighted Facebook Business Suite, new features for direct messaging, and running/optimizing your ads.
We pulled a few of the top tips from the event. For more detailed information, you can always learn from Facebook at Facebook.com/blueprint.
Want more? Join our Facebook Group, Million Dollar Marketing Strategies, where I'll show you how to create a Million Dollar Marketing Strategy that attracts customers and produces consistent leads for your business.