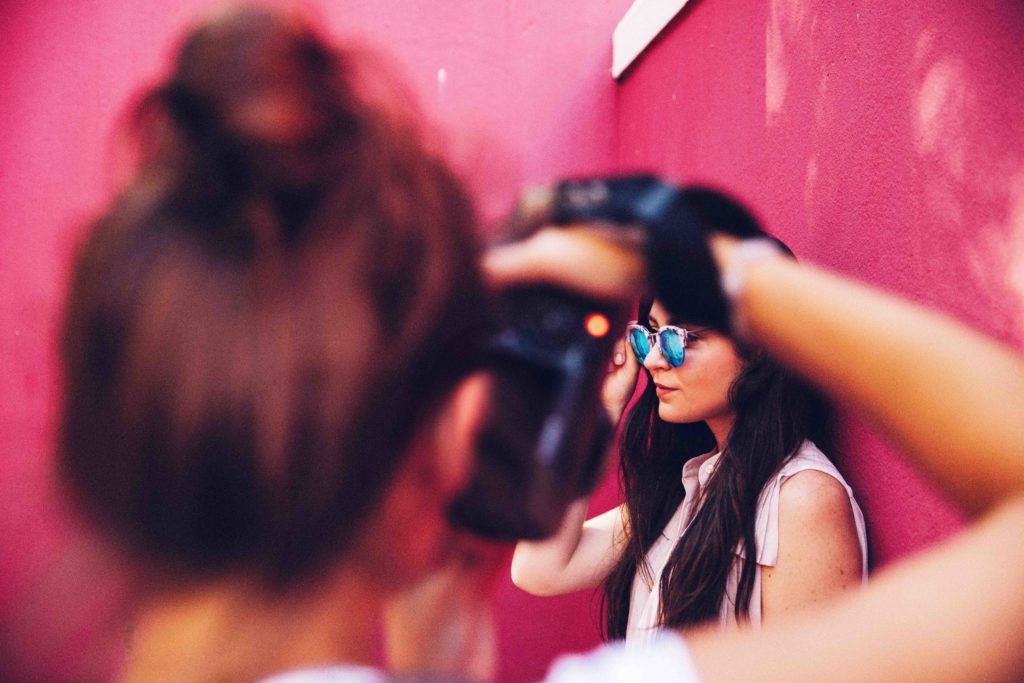 The rise of social media stories on Instagram and Facebook has skyrocketed. Originally an exclusive Snapchat feature, the popularity of sharing temporary images or videos to your followers has revealed a new preference for the social-media savvy generation: real-time authenticity.
Before stories were a thing, social media users would post images or videos from their lives that were chosen and edited with care. Only long after they were shot in real-time did their sterilized portrait of life get uploaded. Now, the growing trend of stories has absolutely changed what it means to present your life online. Users have been given the opportunity to share real-time, authentic (or at least seemingly so) snapshots of their lives.
The growth of this new channel brings a ton of opportunity for small business, and when done right can be used to build massive follower growth and engagement! And this engagement is exactly what you need to tackle your business goals and increase sales.
Now, why are stories such an amazing growth tactic for your business?
People love behind-the-scenes footage.
In today's marketplace, where consumers place a strong value on honest brands and being in-the-know, one of the best types of content you can put out there is behind-the-scenes (BTS) footage. Anything from showing how a product is made, to sharing real-time photos or videos of owners or employees will build trust with your audience. Instead of trying to show off your brand, you are letting your guard down and showing them the "real" you. Having a friendly "face" to your brand can help customers (or potential customers) connect with you more and make them more inclined to engage with you online, and even make future purchases.
Stories also offer the opportunity for you to more authentically market to your audience. For example, if you have a new product to share, you can show it to your followers directly, while speaking to them and explaining why they might want to consider a purchase. If mixed in with other types of more light-hearted BTS content (such as showing team members), this type of promotional material can do wonders for your sales!
Stories increase your chances of being seen.
With the ever-changing Facebook and Instagram algorithms, it can be hard to figure out the best ways to making sure your content shows up on followers' feeds. One of the most foolproof strategies, however, is to be active in Stories. Not only do Stories put your content in a special section that followers are likely to see but posting to your story can actually make your posts show up higher in followers' feeds as well.
Stories make your Instagram page more engaging.
The introduction of Instagram story highlights was a total game-changer. Now, brands (and personal accounts) can opt to save once-temporary content to their pages, and even categorize them under different titles. This offers brands the creative freedom to make their page REALLY stand out.
For example, take a look at Chipotle's IG page: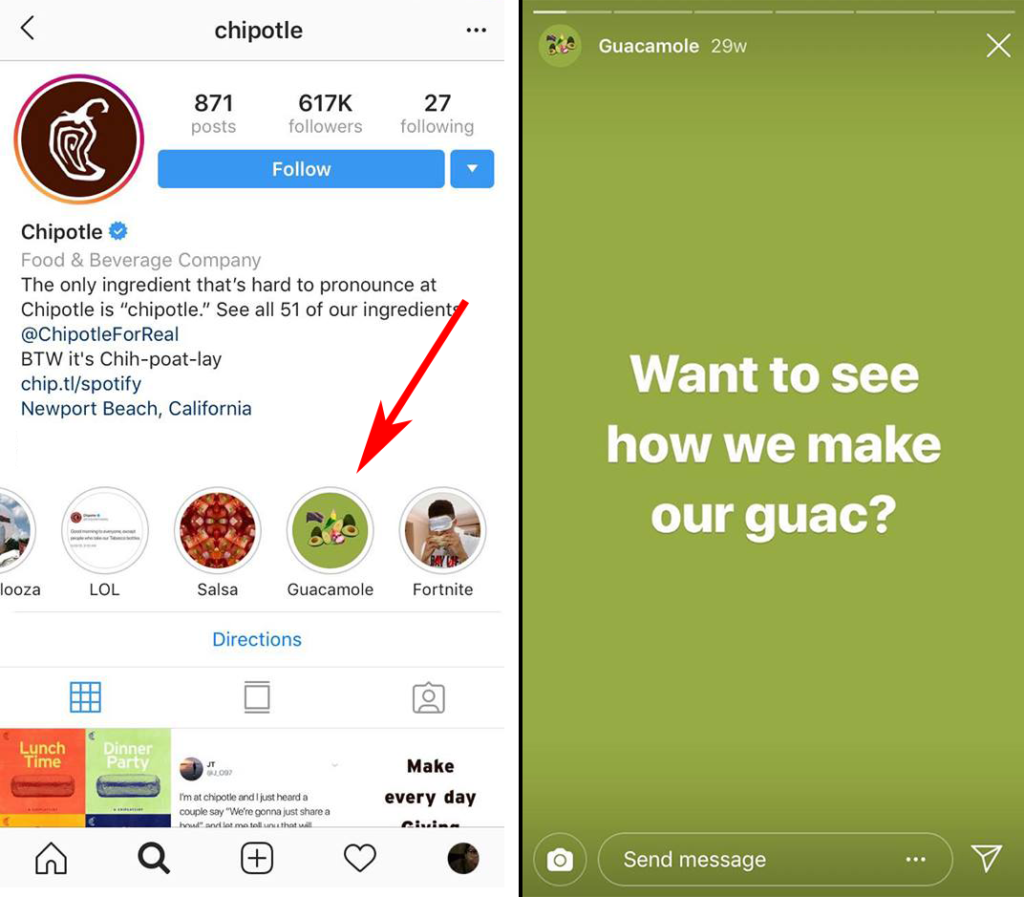 From memes to promotional materials, their stories highlights section has a ton of diversified content. Fans landing on their page are certain to find something of interest! They even have BTS materials–like showing how they make their guac–which can stay in the highlights section available for viewing for as long as they choose to keep it there.
The impact that stories can have on a brand's social media presence are truly endless. It's an amazing way to get creative and connect with your audience while building brand recognition. If you're new to stories but think they might benefit your business, start by simply testing out the waters, seeing how your audience responds, and go from there. If you remain authentic and true to your brand, you can't go wrong with stories. Soon you'll see just how impactful, yet easy to execute, they really are!
Have you tried Instagram or Facebook Stories? Let us know what worked for you!