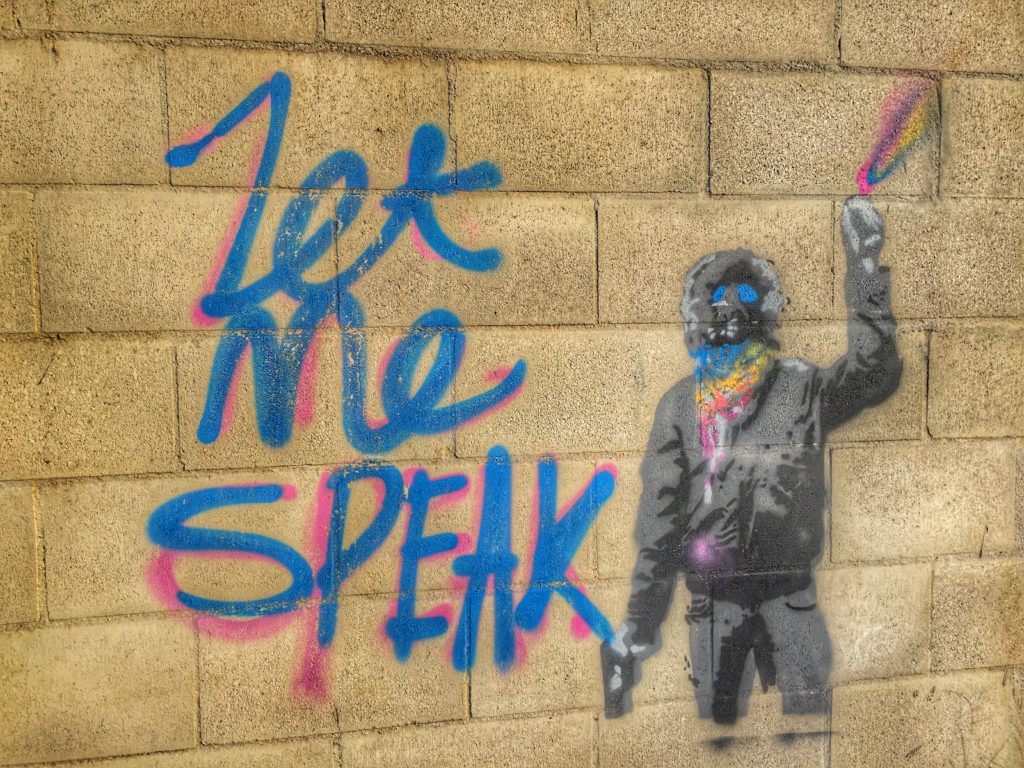 If you're a business owner, you probably know a little something about branding. Most businesses nowadays have their own logo with brand colors and fonts that keep their marketing materials consistent and recognizable across different channels. What you might not realize, though, is that developed brands also have a well-defined tone of voice they use every time they communicate with their customers. When used properly, a powerful brand voice can make all the difference for the reputation of a business.
What exactly is a "brand voice?"
The concept behind a brand voice is a simple one; it's the personality of your business conveyed through words. By using a consistent style of words, businesses can evoke a tone that is unique and fitting to the brand, draws users in, and engages them for the long term.
If you want to get an idea of what a good brand voice sounds like, just think about Nike. Their slogan, "just do it" evokes the tone that they use in their videos, social media copy, website copy, and more. Short and to the point, it's all about achieving your dreams over any odds. Nike has everything a brand could work towards in regards to voice – it's consistent, unique, and identifiable. Even their Instagram account is full of undeniably on-brand copy.
What should I use a brand voice for?
Your brand voice can be used for any and all marketing materials. Once fully developed, your brand voice should be evident in:
Email campaigns

Social media posts

Blog posts

Advertising campaigns

Videos

Commercials

Website copy

+ Everything else
How do I develop a brand voice for my business?
Like most things in marketing, there's no "one way" to develop a brand voice. However, the three techniques below are excellent ways to find a voice that works.
Defining your brand persona.

Make sure you understand who you want your audience to view you as. Do you want your audience to see your brand as an authority figure or a friend? As a mentor or fellow student? Once you know how you want your audience to view your brand, you can more specifically define your persona, which involves describing your brand as if it is a person with their own unique motivations and values. Define your brand persona using specific words: Is the persona hip and trendy? Or classic and refined? Is it exciting and cutting-edge? Or is it informative and serious?

Developing brand tone controls.

You can use tone controls as a guide for future copywriting endeavors. Make a list of tone elements that suit your brand, and those that don't. When you write marketing materials, make sure your tone is always on-brand with your own unique guide. Examples of words to describe tone include: witty, innovative, trendy, intimidating, or elitist.

Defining language guidelines.

Language guidelines are the do's and don'ts of your brand voice. A good way to write down your guidelines is by making a chart with three columns; one column dedicated to the "do's," another to the "dont's," and the last one to the "how."

For example, Nike might say: Do: keep it simple; Don't: over-complicate; How: Content should be easily digestible and to-the-point while maintaining core brand values of motivation and boldness.
If you set aside some time to really define your brand voice, you'll have a super handy guide to follow for all your future marketing needs! Stick to it, and you'll have an individualized voice that all your customers will remember you for. This process really personifies your brand and makes your customers feel like they are interacting with a friend instead of a business. This will boost interaction online and give potential customers more of a reason to use your product or service.