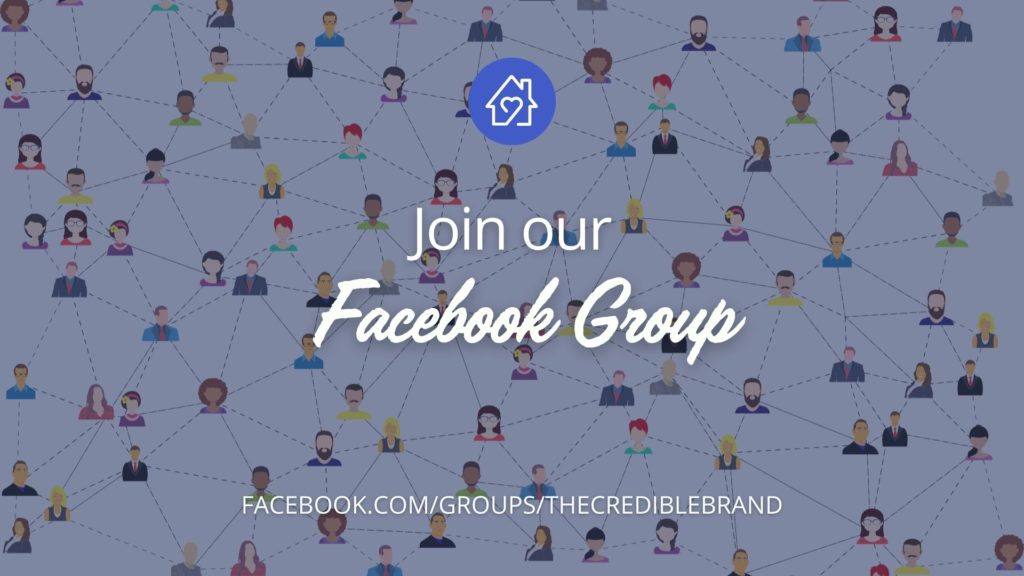 We created a free Facebook group that will help you kick your marketing a notch. It's called The Credible Brand: Online Marketing for Service-Based Businesses and we would love for you to join us! Here's what you can expect from the group.
We created The Credible Brand Facebook group to help service-based businesses attract customers, establish trust, and generate leads.

-Lindsey Wigfield, Owner of Sweet Home Marketing
Facebook Live Trainings
We have two on the calendar for September and there's more coming. Next week we're talking about How to Plan Social Media Content in Advance and the following week we're discussing Instagram Hashtag Strategy. You must be a group member in order to attend, so click here to join.
Content Ideas
A struggle for many businesses is What do I post about? Each week, we'll provide suggestions for social media posts. Whether it's a trending topic, a prompt, or something else, you'll never be stuck wondering what to post.
Ask Questions
Ask questions in this group of like-minded individuals and use them as a sounding board for your ideas. Do you want to do a social media contest? Struggling to come up with an idea for a blog article? Wondering which website design is better for your business? Go ahead and ask the group. We'll help each other out.
Examples and Inspiration
It can be difficult for service-based businesses to find examples of marketing that works for them. (It's not as flashy as selling hand-dipped ice cream cones.) We'll talk about how to overcome the challenges of social media marketing for service businesses and inspire you to take action.

You aren't alone when it comes to marketing a service-based business. Learn how to create and execute a marketing strategy that attracts customers and produces consistent leads for your business. Join The Credible Brand Facebook group today.