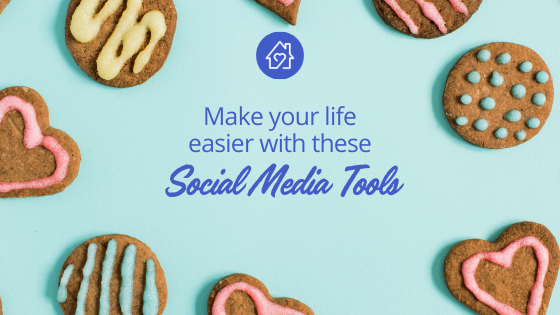 As a small business owner, you're likely aware of the importance of social media in today's market. But what tools do you know about that can help you make the most of your social media presence? In this blog post, we'll introduce you to some free social media tools that can make your job a little easier. Keep reading to learn more.
Free Social Media Tools for Small Business
Content Creation Tools
Creating high-quality, professional content for the online world is easier than you think. These tools help you create beautiful social media posts, quickly and easily.
PhotoScape X
Does your company need simple photo-editing software? Then, look no further than this great alternative to Photoshop. With its drag and drop interface, you can easily add various filters or merge two different photos together in order to create attractive social media visuals that will get people talking!
Canva
Canva is a popular graphic design tool with a free plan for any small business on a budget. If you want to post-professional images to your social media channels, Canva offers thousands of free photos and graphics that you can tailor to suit your unique business. It also provides many free ready-made templates for social media channels such as Facebook and Instagram.
Pixabay
This is another option if you want to make your social media posts more engaging with visuals. Pixabay has one of the largest collections of free stock photos, illustrations, graphics, and videos. The copyright-free images are licensed under Creative Commons, so you don't have to ask for permission to use the content or give credit to the artist. (But it's nice if you can credit them!)
Social Media Management Tools
These social media management tools help you schedule posts in advance so that you can save time and gain peace of mind. Manage all your social media accounts and social profiles from one place.
Later
Later is a free, easy-to-use platform for small businesses that want to schedule photos and videos ahead of time for Instagram, Facebook, Twitter, and Pinterest. Simply upload your media, drag the photo or video onto the calendar, add a caption, and choose a time to post. Although you're limited to 30 posts per month for each social profile, this is still a great tool for any small business that wants to build awareness across social media without any monthly fees.
Hootsuite
Hootsuite allows users to manage several social media accounts from one dashboard. Of course, there are paid plans if you want the full set of features, but smaller businesses can still benefit from its free version. The free plan includes three social profiles, 30 scheduled messages, and basic analytics tools. You can also respond to social media posts directly from the Hootsuite dashboard.
Social Media Analytics Tools
TweetDeck
While Twitter is a powerful tool for connecting with your target audience and generating leads, it can be intimidating. There's just so much information to take in. If your business uses Twitter, Tweetdeck is definitely worth a look. This tool allows you to create a customized dashboard from which you can monitor specific users, hashtags, competitors, search terms, and more. By filtering the information you see, you can focus on the posts that matter and engage more efficiently.
Analisa.io
For small businesses using Instagram and TikTok, Analisa.io has a range of tools for monitoring hashtags and users. While the free plan is relatively basic, the platform gives you a quick overview of your recent social activity, performance metrics, and stats on other users.
Twitter and Facebook Analytics
Why pay for analytics software when the social media channels have their own free tools? If you're on a tight budget, Facebook and Twitter have their own inbuilt analytics tools to help you measure the performance of your posts. Both tools can provide your business with useful engagement statistics. However, Facebook reports are more comprehensive, because the platform has more features and therefore more information to track.
Other Free Social Media Tools
IFTT
IFTT stands for "If This Then That." The tool enables your apps and devices to work together to perform specific actions using various "applets." For example, you can set up automatic rules such as "If I change my Facebook profile photo, then change my Twitter profile photo to the same picture." Another applet lets you automatically archive every link you tweet to Google Drive. The free plan allows the use of only three applets, but this could still be a great time-saving tool for any business using social media.
Click to Tweet
Click to Tweet is a web application that ultimately makes your content more shareable. Basically, it enables you to add clickable text to any blog post or web page, meaning readers can share your words to their Twitter account with two clicks. It's currently free for up to five links and you can track the performance of each link.
If you use the free plan, use the Click to Tweet links on your most viewed pieces of content to maximize engagement. If a piece of content gets old and no longer receives much engagement, delete the link so that you can add a new link to fresher content.
Are You Taking Advantage of These Free Social Media Tools?
Whether you're new to social media marketing or trying to improve results going forward, these social media tools are a great place to start. Duct Tape Marketing has a similar article that's worth a read because it includes additional free tools for social media marketing.
Using these tools is key to improving your productivity and tapping into the full potential of social media, but select the tools that suit your unique business and marketing goals. With the right tools, you can streamline your social media marketing efforts and unlock the full potential of your business.
At the time of writing, all these tools and features were free, but check with each company for up-to-date terms of use.
Join The Credible Brand Facebook Community where you can ask for feedback or ideas on your social media marketing from like-minded professionals. We'll see you there!