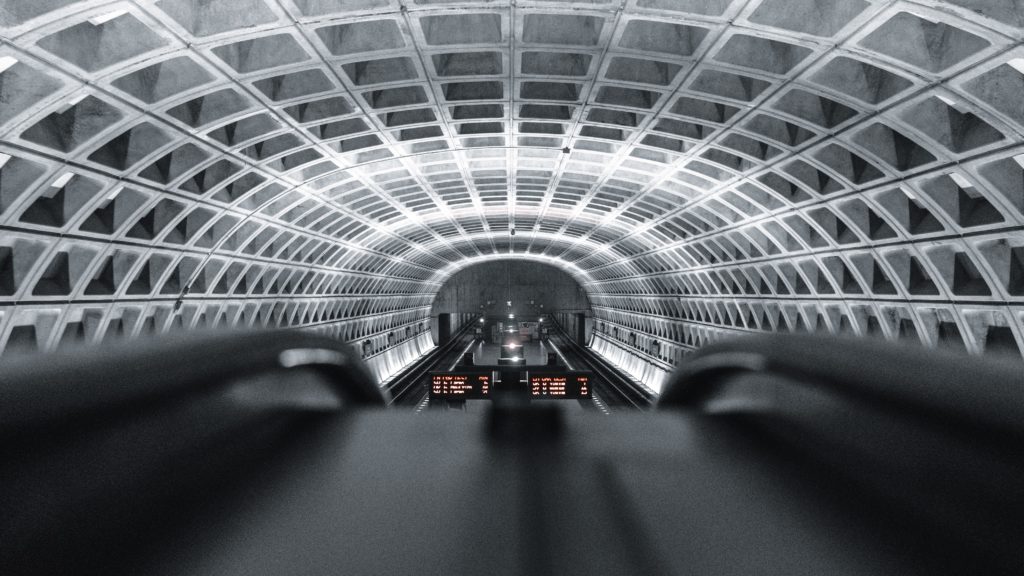 As they say, there are three things in life that are certain: death, taxes, and change. Since the digital marketing landscape is constantly changing, I try to attend a marketing-related conference at least once a year. (There's not much I can do about death or taxes.) Learning from industry experts and networking with other professionals is one of my favorite things to do! This year I attended Digital Summit 2018 in Washington, DC. Here are a few of my key takeaways.
Implement These Ideas from Digital Summit 2018
Structure your day so that it works in your favor. Author Daniel Pink gave an enlightening keynote on how when we choose to do something can impact our productivity and performance. Typically, mornings are better for focused strategy or analytics, mid-day is best for administrative work, and the end of the day is great for brainstorming. This isn't the case for everyone. Know yourself and build your schedule around your natural energy level. (Side note: I started doing this in the past week, and it really works!)
Create more meaningful content. Stop focusing on the number of posts and start prioritizing things that add value. Experiment with live video. If that's too scary, record something and share it. If someone comments on any of your posts, reply with a simple "thank you" or ask them a follow-up question to build the conversation. It might seem trivial, but you're demonstrating that your business understands the "social" aspect of social media. It's a two-way conversation. Your business should be speaking to customers.
Subscription pop-ups are still a big unknown. I was hoping to finally get a definite answer to the question, are email subscription pop-ups a good idea? (You know, those things that interrupt your browsing and ask you to join the company's mailing list.) Unfortunately, there are still mixed reviews. The SEO expert says it can prevent search engines from crawling your site, the data-driven marketer is a believer because it helped significantly grow their email list, the website developer says they're fine as long as they are optimized for mobile. The lesson here is sometimes you need to try it yourself and see if it works for you. The more research you do, the more confusing it can be. And everyone is right on some level.
Optimize digital by going offline. The best way to optimize your digital marketing strategy is to connect your business to a bigger purpose or real-life event. A bigger picture purpose, like the recent Nike campaign featuring Colin Kaepernick, says a lot about the brand without Nike having to say anything. (See below.)


Believe in something, even if it means sacrificing everything. #JustDoIt pic.twitter.com/SRWkMIDdaO

— Colin Kaepernick (@Kaepernick7) September 3, 2018

Taking a stand humanizes the brand and helps build a community around that shared belief. You can do it on a smaller level by sponsoring an event or charity, or interweaving something that you feel passionate about that comes as a natural extension to your business. (Just be careful about inserting your business into controversial topics. Nike is a multi-billion dollar corporation and can afford to lose a few customers that don't agree with their views.)

Mobile experience matters. If your website lacks a good mobile experience, your search engine results are suffering. Earlier this year, Google prioritized websites that provide a good user experience on a mobile device with their mobile-first indexing. That doesn't mean that desktop sites are excluded; it just means they aren't prioritized. This isn't surprising considering more than half of searches are happening on a mobile device. Google wants their users to have a top-notch search experience, which means the first results need to be compatible with mobile and contain relevant content. Check out Accelerated Mobile Pages (AMP Project) by Google for more info on how to get a fast, functional, and beautiful-looking mobile website.
It takes a lot of empathy to be good at digital marketing. You have to be able to put yourself in the shoes of your customer and also in the mind of any business like Google or Facebook. What does your customer want to see in their Facebook news feed? How can Google provide an exceptional search experience to their users? Identify the gaps where your company can help and you'll set yourself up for long-term success.
Receive digital marketing guidance every Tuesday – click here to subscribe.