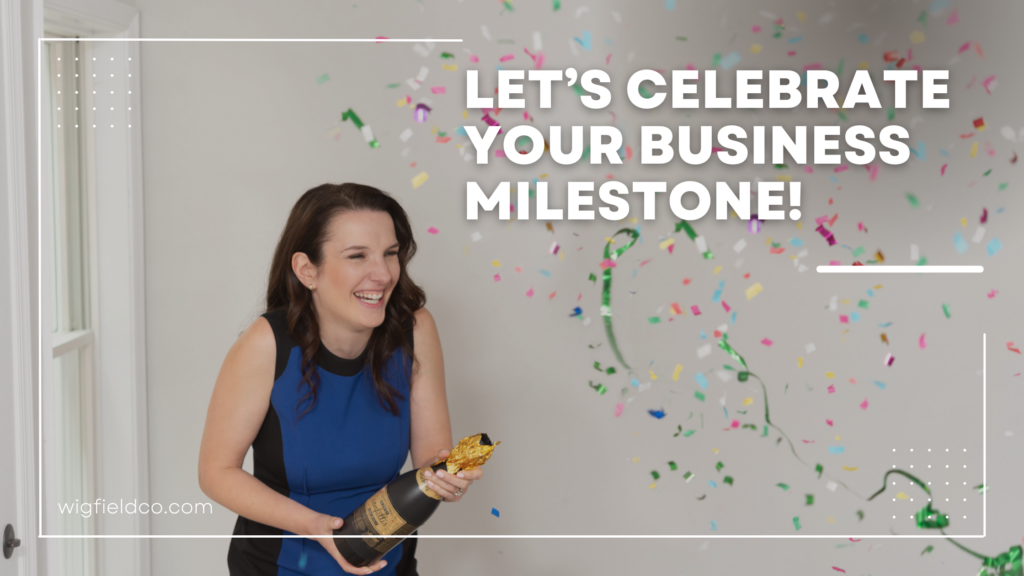 We would love to help you craft a company anniversary campaign that generates results for your business.
First off, CONGRATULATIONS!
If you're thinking about an anniversary campaign, that means you're part of the:
81.6% of businesses that celebrate their 1-year anniversary
50.3% of businesses that celebrate their 5-year anniversary
Or 34.5% of businesses that celebrate 10-year anniversary and beyond!
That alone is worth celebrating! [Source]
Let Us Craft an Anniversary Campaign for You!
Celebrate your milestone with a strategic company anniversary campaign by Lindsey Wigfield & Co. This marketing campaign helps leverage your achievement for visibility, engagement, and sales. Work directly with Lindsey Wigfield as she extracts the core of your brand's identity to craft an original and impactful campaign that speaks directly to your current and potential clients.
During this work session, we can:
Build a Strategy to Celebrate the Special Day, Month, or Year!
Design a Company Anniversary Logo or Banner
Identify the Perfect Promotion
Craft Celebratory Social Media Content
Plan an Employee or Customer Appreciation Event
The company anniversary campaign gives an extra edge to set you apart from competitors while also delighting customers—what more could you ask for? With an experienced team of professionals at your disposal, let us help walk you through this journey with grace and style.
Ready to get started? Book a free call with Lindsey to discuss your upcoming company anniversary and how we can help!
Pricing starts at $1,125 for a VIP Day.
Celebrate your accomplishments and cherish every opportunity to spread joy with friends, family, and business connections. Take the first step and book a call with Lindsey.