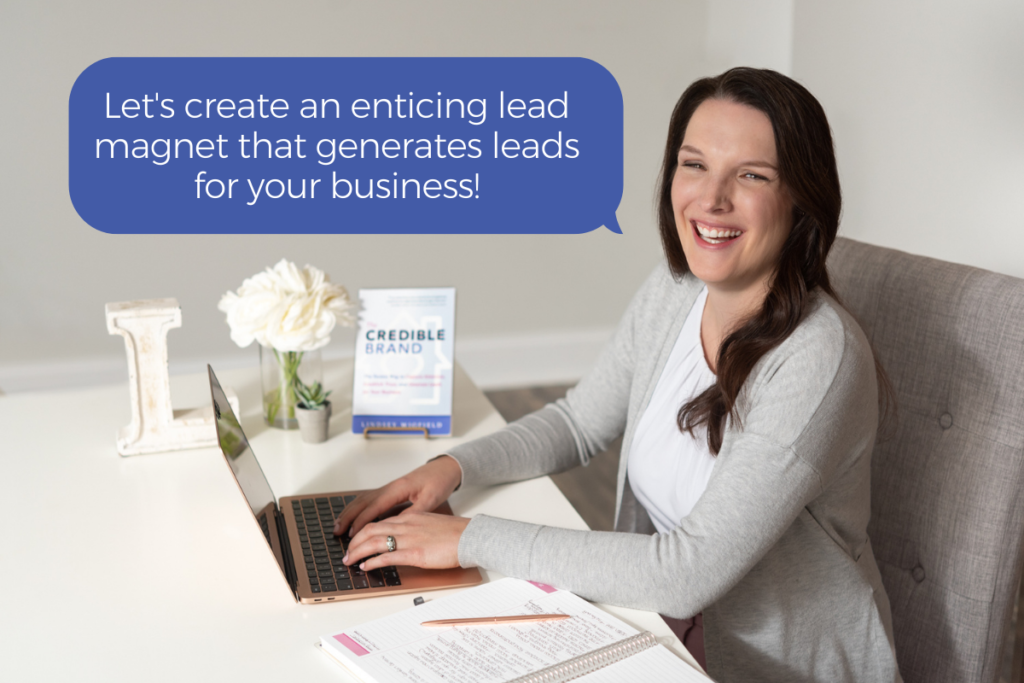 Introducing the Lead Magnet Campaign from Sweet Home Marketing!
With this campaign, we'll help you get more leads and subscribers by providing a free resource on your website. Visitors can exchange their email address and name for the resource, which can be anything from an eBook to a video series. (We tend to focus on written documents because they have a faster turnaround and are easier to manage.)
We'll work with you to identify the strategy for your lead magnet, conduct the research, write the content, add it to your website, and promote it for 90 days. You'll receive a growing list of email subscribers as a result of our efforts.
This is an ideal solution for businesses that want to increase their leads and grow their subscriber list.
[Read Article:
Why a Lead Magnet is Necessary for Your Business
]
Let's work together to create an "I GOTTA HAVE IT" resource for your target audience!
Here's what our process looks like:
Questionnaire: Book a free 30-minute consultation so that we can confirm it's a good fit. (We only work with businesses where we know we can help.)
Interview: Then we'll schedule an interview so that we can get all of your expertise out of your head and into our notes.
Pitch: We'll pitch at least three ideas for a lead magnet. You choose which one you want us to work on.
Content Creation: We'll write and design the lead magnet, providing you with a final draft that will make your jaw drop.
Revisions: The price includes one round of revisions for spotting any errors or requesting any design changes.
Final Deliverable: You receive your stunning lead magnet for final approval. Then we'll get it on your website and into the hands of your target audience.
We love strategizing and creating lead magnets that generate leads for our clients. If you're ready to work with us, book a free 30-minute consultation so that we can take the next steps in moving your business forward.
*Ask us about case studies!*