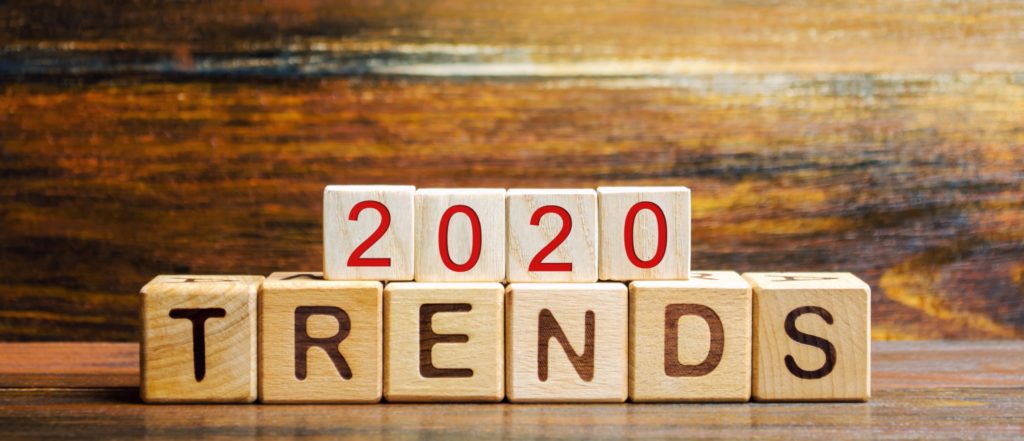 Wondering what's in store for 2020? Last Year was filled with changes in the realm of marketing and 2020 is not going to be any different. Read up on the trends that have already impacted marketing and will continue to have an effect this year.
Here are the main trends you should pay attention to in 2020:
1. Privacy Laws and Proper Data Usage
2019 was filled with many lawsuits concerning people's online privacy. It was also filled with scandals where major companies, like Facebook, continued to abuse users' privacy.
Governments continued to try their best to protect the privacy of their citizens, which is why non-EU countries are starting to follow suit with the creation of GDPR-like laws. For example, the California Consumer Privacy Act comes into effect in 2020.
That's why it's becoming crucial for businesses to use the data of their users as promised, without abusing their customers' privacy. But don't worry, you should be doing that anyway because you are running your business with integrity, right?
2. Personalization
Personalization has proven to be important in marketing, and it's going to be even more relevant in 2020.
People are increasingly annoyed at the same ads that have nothing to do with them or what they want. They want more personalized ads from big and small companies.
One of the best ways to spruce up your social media marketing and make it more personalized is through chatbots. Take a look at this handy guide on chatbots, if you want to learn more.
3. Customer Experience
Just like personalization is increasingly becoming crucial in business, so is customer experience. Small businesses need to do whatever they can to differentiate themselves from the competition.
Customer experience plays a huge role in that, and it will be even bigger in 2020. Just consider this: 73% of customers say that customer experience is crucial to their buying decision. Customers are now well aware that there is always another company they can buy from, so they keep looking for one that will treat them well.
That's why you need to start thinking about how you can provide a better experience to your customers in 2020. The best advice we can give you is to think about customer experience in every aspect of your marketing efforts.
Other Important 2020 Marketing Trends You Need to Know
Besides the three main trends, there are plenty of other trends you should know about for marketing in 2020.
Continuing the trend of privacy, transparency will become even more important, as well.
Interactive content will continue to play a big part.
Visual content keeps becoming more relevant.
Content marketing will still be the king of the industry, but audiences will crave for more personalized, high-quality, and interactive content.
Voice search optimization will become a must-have for any business.
AI will continue to have an even bigger place in the days to come.
AR and VR will become more useful to companies in 2020.
Respecting the privacy of your users and caring for what they want and need will be the biggest items you need to concentrate on in your marketing campaigns for 2020.
If you need help including these marketing trends into your 2020 strategy, feel free to give us a call, and we'll be more than happy to help!

Sweet Home Marketing provides consulting, monthly services, and resources to contractors in the home services industry.